Hi - Im using PlatformIO within VSC - all up to date versions.
I have Espressif32 package installed and installed relevant libraries. I don't understand why the compiler does not find the file HTTPClient.h when its clearly installed as part of the ESP32 package – I thought the compiler would see these .h files automatically. I'm a a little confused. Screenshots attached to help.
Any help would be appreciated.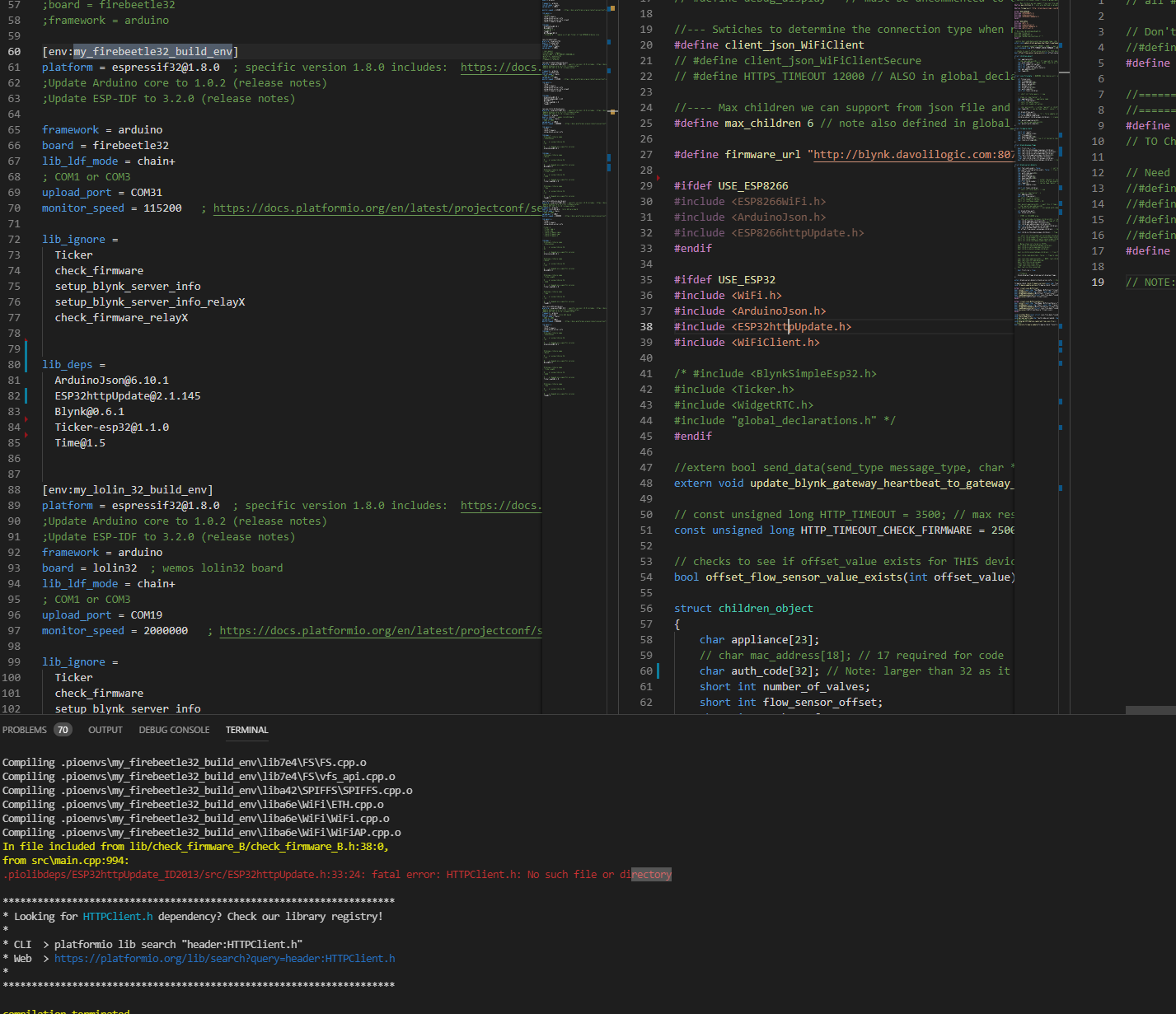 As you can see the HTTPClient library is within the ESP32 package: