I came into this with half as much knowledge as I should have had, but I'm pretty quick.
I thought PlatforrmIO used an online database of libraries, and that's why it was so frustrating- there was no way to get my libraries into the system.
I included my libraries folder in the .ini file, trying to get my libraries recognized. I added libraries as lib_dep.
Now, all of my libraries are in the PlatformIO /lib folder, and PlatformIO still fails to recognize them.
What is it that you engineer-typists don't tell people? I should have seen everything obvious by now.
I mean, 'Arduino.h' has to be one of the most commonly used libraries, and PlatformIO won't use it?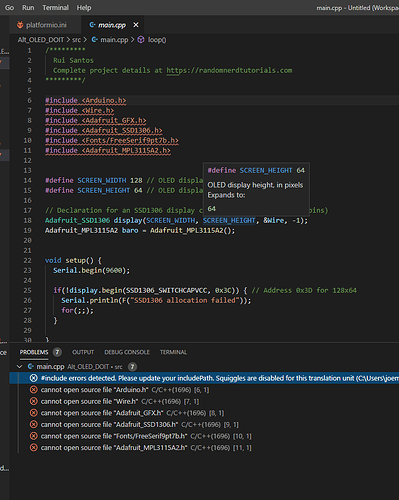 I'm looking at something and I know it's not what I'm seeing. What the heck?