I just went through the futile exercise of putting this working library into every folder on my PC. Why isn't it being recognized?
I'm really boring myself with the constant complaints about PlatformIO and libraries.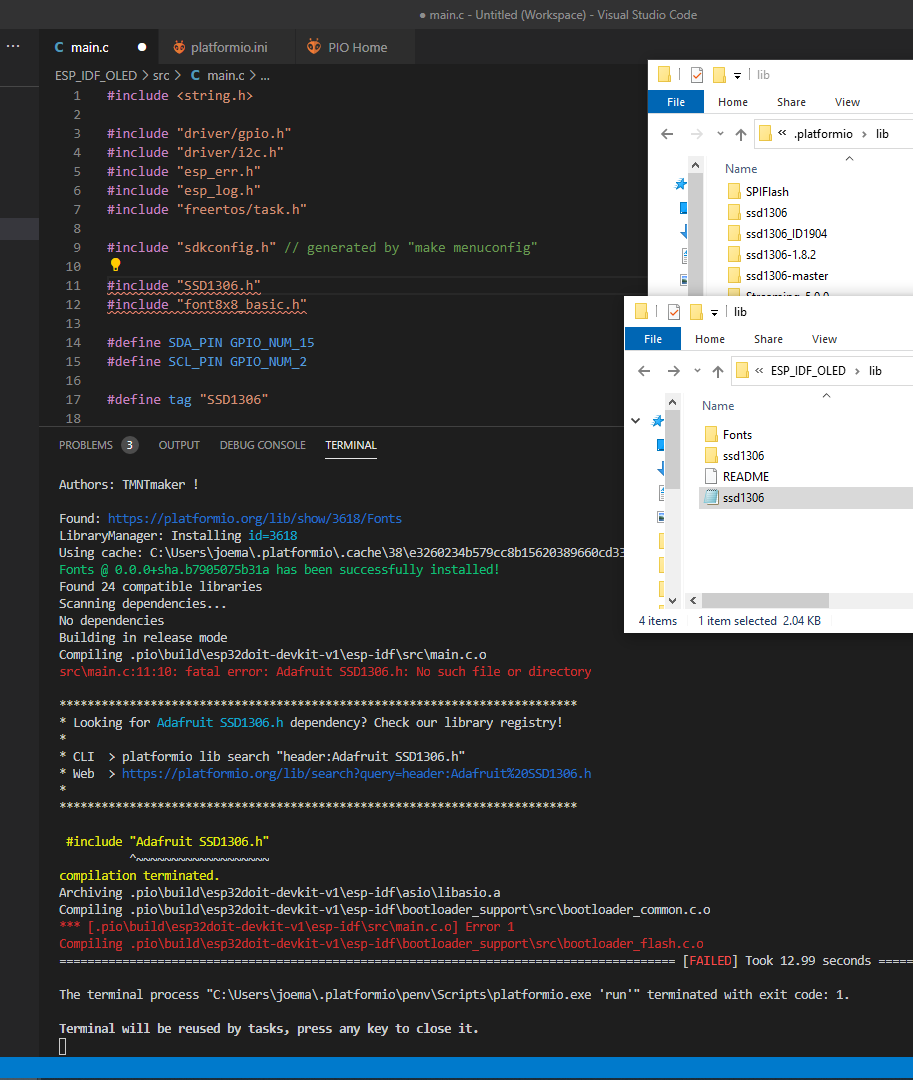 And as you see, the Fonts folder was added, but '#include "font8x8_basic.h"' is still squiggled.
I need the plain how-to, but I already have it. There's nothing else I can do.
Can somebody just tell me how to do this correctly? Point me to a resource besides whatever I've been able to access here?
That automated library finder stinks. Hardly any of the libraries I've looked for are in it, but I can get them and save them locally and then you don't face the fact that I have them. This is an example from Espressif. I do not believe it doesn't work.
I mean, I'm an automation engineer. I took BASIC in 1979, and I've been buried in computers my whole life and i CAN"T GET THE APPLICATION TO SEE THE DOCUMENT IN THE FOLDER? A stinking text file???
There are actual things that are actually over my head, and that's what I'm supposed to be learning. This is under my head, and I'm sick of it. So please excuse the frustrated typing. It's very loud.