I have been using PlatformIO randomly last year.
Now I would like to enhance one of my projects and started code-oss. But I got an Error with the PlatformIO extension.
Of course the system has been updated meanwhile …
I found that the PlatformIO extension installed is really outdated.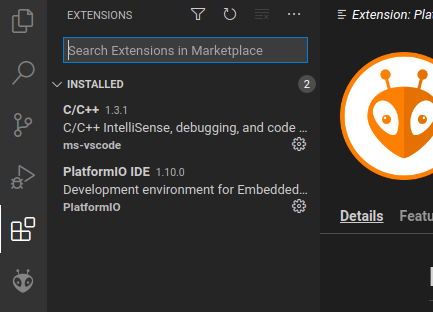 But when searching for a new extension I did not find PlatformIO !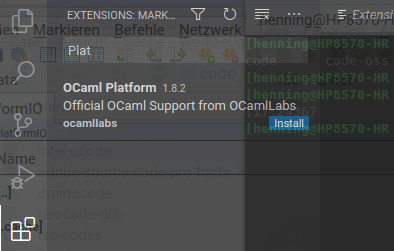 There is no "upgrade" option, and the menu entry "install another version" is grayed out.
Is this a problem, since I'm using code-oss with Manjaro-Linux instead of vscode with Windows?
How to find out, what is going on?