I've only been using PlatformIO for about a week now, so I'm sorry if I'm doing something dumb, but following an update to the C/C++ Extension on VSCode, I'm now getting error squiggles show in the IDE which wern't there before.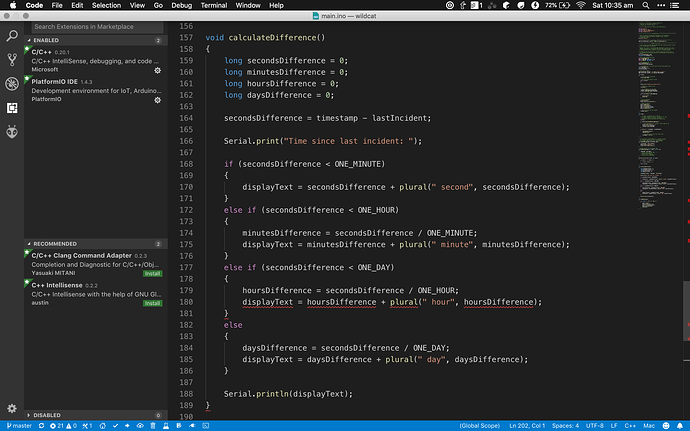 These appear at various points in the codebase, but I don't think there are any actual errors with my code, as it builds and uploads just fine.
If it helps, my entire codebase is here, but I don't think it's an issue with my code itself.
I think it's related to the C/C++ extension, as I remember opening the extensions tab of the IDE, seeing an update install, and immediately seeing the squiggles after restarting the IDE. I think a second update to the C/C++ extension has been released since, which also auto installed, but as you can see, didn't solve the issue.
I hope someone can help. Thanks.