Hey there!
I am just getting started with platformIO and i'm loving it. Way better and more organized than the ArduinoIDE i was working with previously.
But i have one problem: including libraries doesn't really work.
When i include a library through "#include " i always get 17 or more problems after compiling. More specifically i try to include the IRRemoteControl library into a project with an STM32 BluePill board. On the library page it says that it supports the ST STM32 platform and Arduino framework.
I get the following errors with an empty file that just includes the library: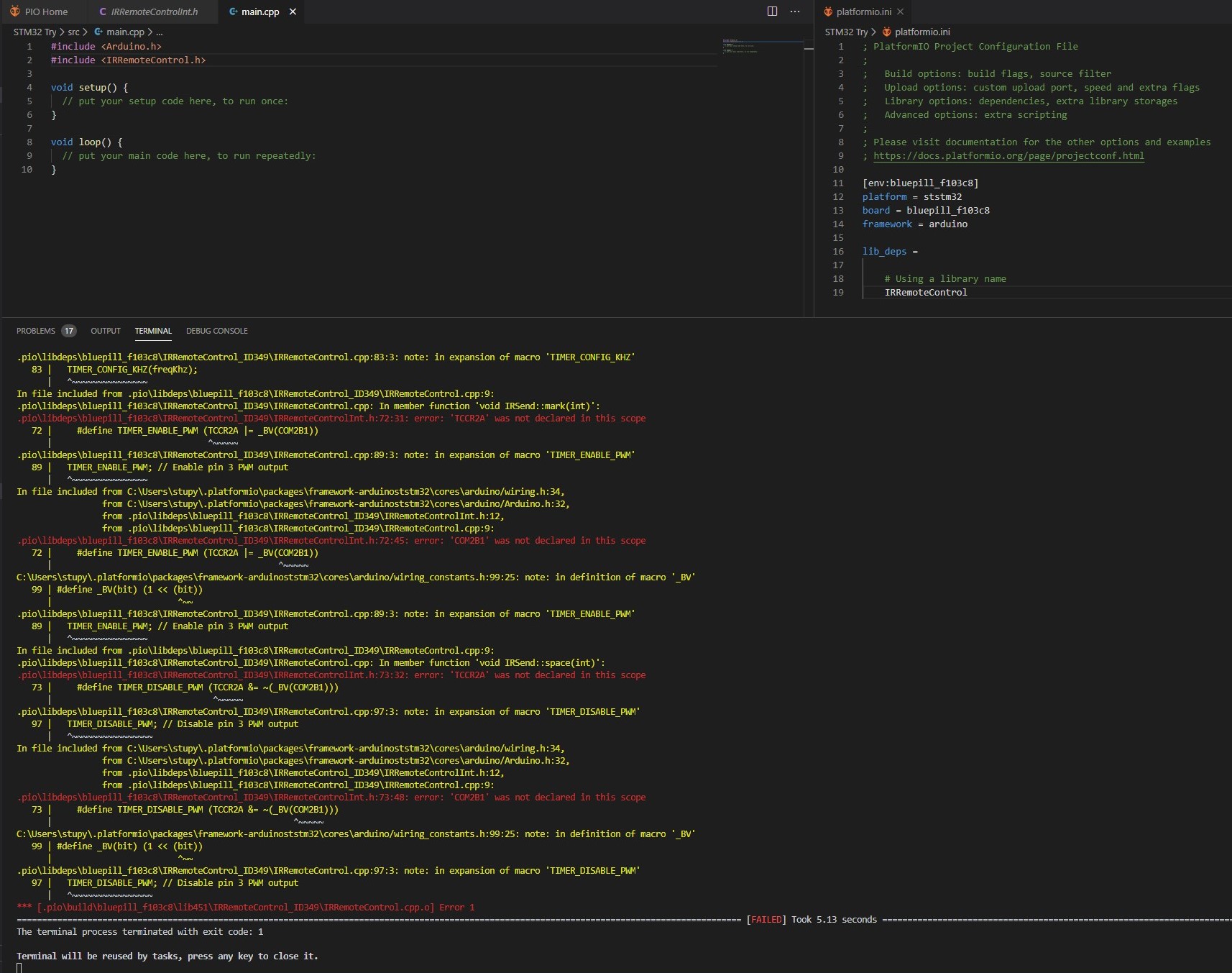 Is it a problem with the Timers on the STM32 board? I doubt that i have to manually port the library to work with such a normal board like the BluePill.
I sure is just a dumb fail on my side, but thanks in advance!