Hello there… I'm trying this time to install Platformio with ATOM.
But I can't find the platformio package of platformio.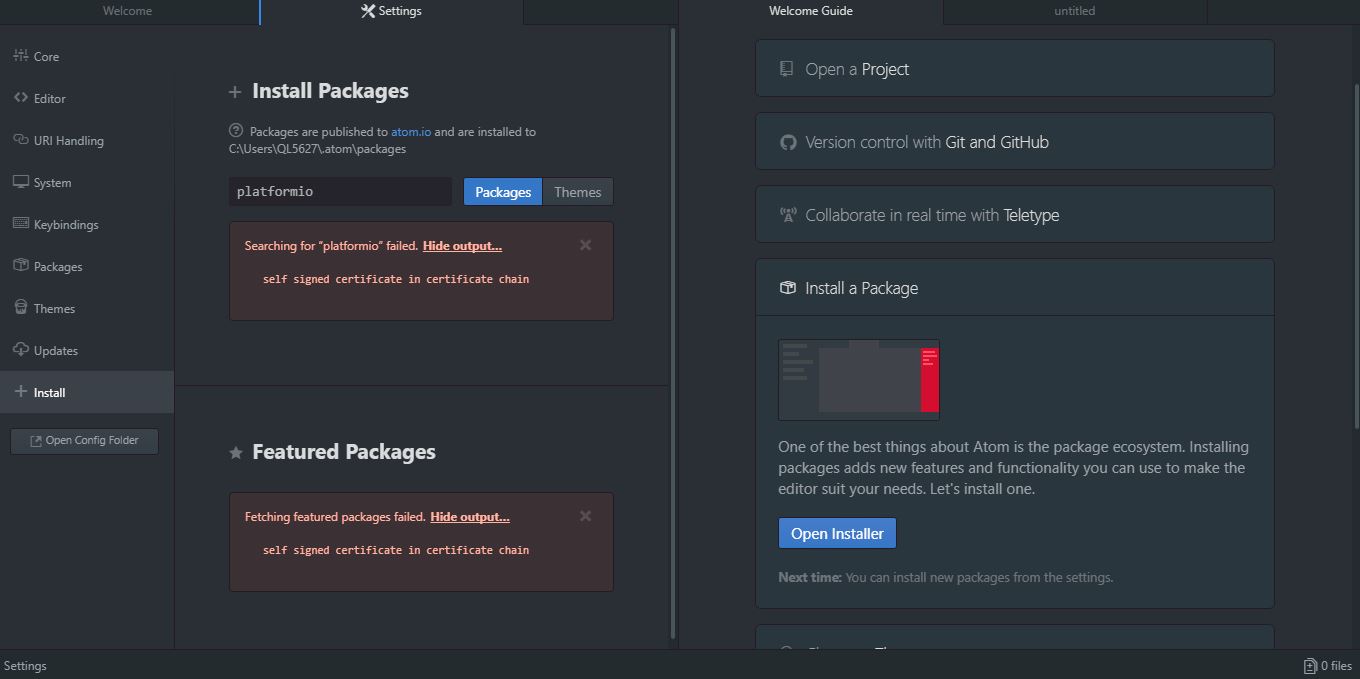 ps: sorry for creating 2 topics about installing PIO but I've tried both ways (with VSCode and with ATOM), and I have different problem with each way to install PIO
I Hope I can find help for these two issues with the PIO Community !