Hello, I'm trying to upload my code to ESP32-S2.
In Arduino IDE this is fairly simple, but I have no clue how to do this in PIO.
Here's my Arduino settings, how can I transfer these to platformio.ini?
Do I need some -build_flags ?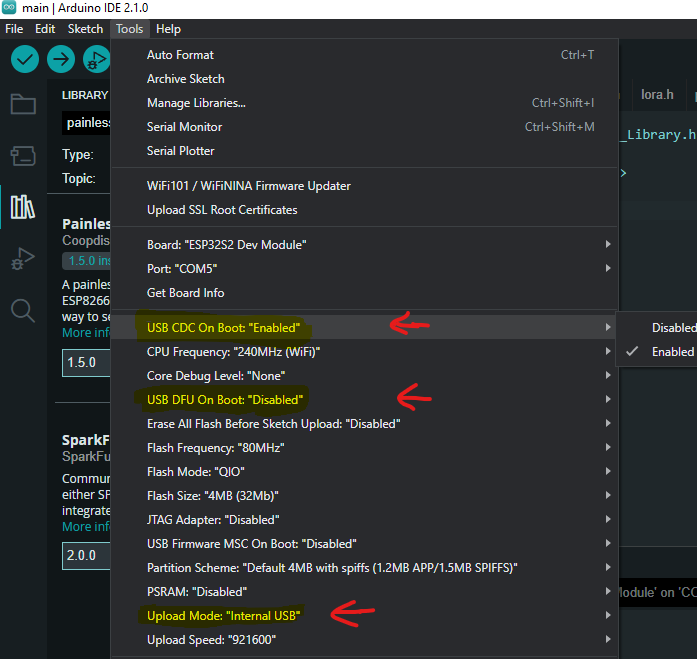 With these settings there's no need to press BOOT0 button and manually reset after uploading.
Is there a way to do this in PIO?