I have two custom lib deps: M5Stack & M5ez. M5ez depends on M5Stack. But it should download the version I've pinned down in the platformio.ini file:
[env:frogboard]
platform = espressif32@4.4.0
board = frogboard
framework = arduino
lib_deps = 
  https://github.com/dizcza/M5ez.git#WESP32
  https://github.com/dizcza/M5Stack.git#K46v2
build_flags = -Ofast
  -DARDUINO_FROG_ESP32
  -DCORE_DEBUG_LEVEL=5

Instead, it downloads both versions, and I see two M5Stack folders in M5ez build directory: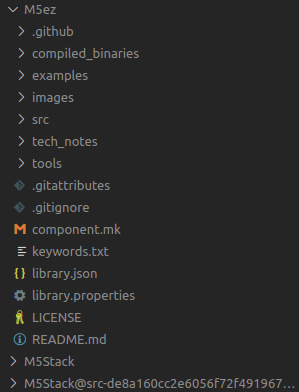 This is because M5ez lib deps are:
name=M5ez
version=2.3.0
author=Rop Gonggrijp
maintainer=Rop Gonggrijp
sentence=Complete interface builder for the M5Stack, an ESP32 based mini tinker-computer
paragraph=See more on https://github.com/M5ez/M5ez
category=Display
url=https://github.com/M5ez/M5ez
architectures=esp32
includes=M5ez.h
depends=ezTime, M5Stack

This causes lots of redefined errors. I don't have such a problem in Arduino IDE. I'm using VS + PlatformIO.