Hello everyone,
I am working on the project. where we have different sensors and switches. but we upgrade hardware where we change pin connection due to some reason, Now we have two boards, one is working on according to old hardware pins and new one is working on new hardware pins.
The code is working on both the boards but we have to change pins variable iaccording to the board.((new board)ultrasonic sensor is connected on 13 pin of esp32,(old board)ultrasonic sensor is connected on 27 pin of esp32).
so if i add pin config header file(where the pin define) of both boards into the code and then try to control including of config file according board before the compilation process.
so my question was, is there any way where i define some flag in platformio.ini to control lncluding process of header file of different boards (Pinconfig.h).
or
i make different the enviorment for old and new boards in platfform.ini then make flag to control the including process.
please suggest me best way .
i make basic code to memic the bheviour of my original code.so now i defines the led pins in different header files.i want to add config file base on build flag ,which is define in platform.ini but i do not know how to define flag and base flag on include config header file.
Here us some images.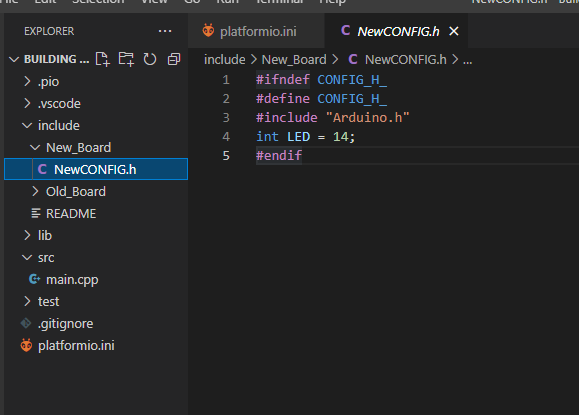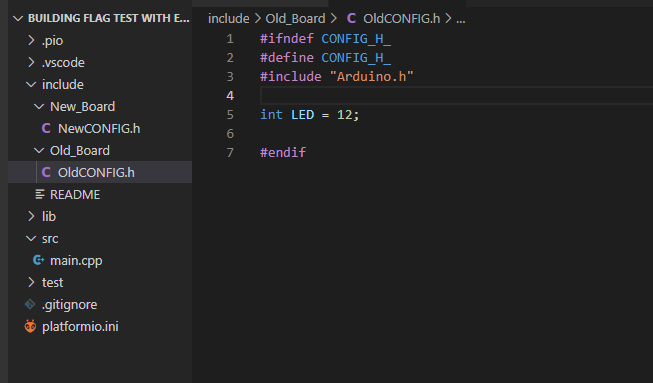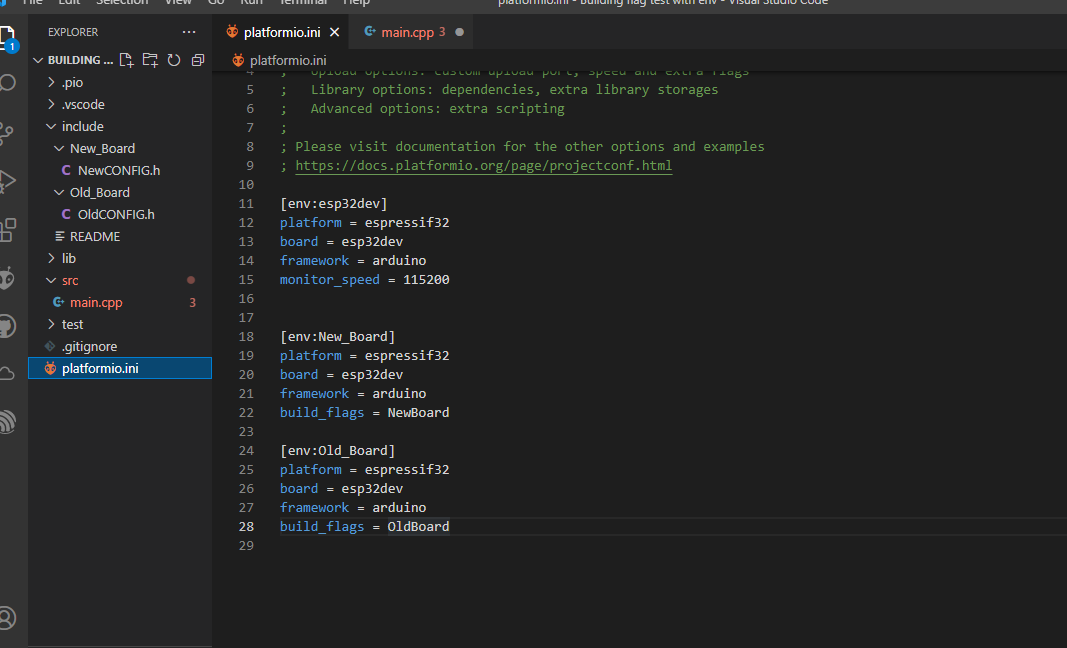 Thanks in advance.