OK, Here is my program area.
0x08000000 30K for the BootLoader
0x08007800 226K for the main program
I use the offical BootLoader, So I shoud change these place, I do not know if I am right?
Then I open the segger j-flash and burn the bootloader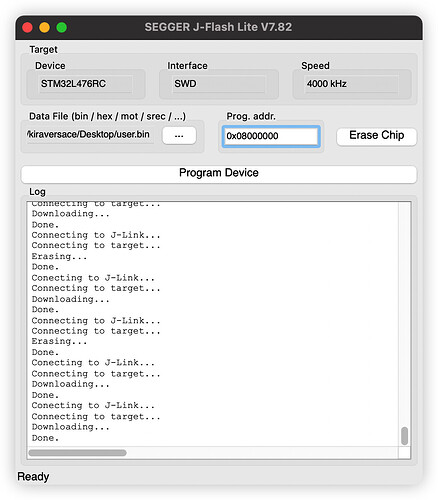 then I use the platformIO download the program,
Then I see the log, my bootloader run suceessfully , but not jump into my user app?
could you help me, there is no same problem in the community?