Sorry for the possibly stupid question.
How to get the values ​​of the global project parameters from the library?
The espidf framework has a great opportunity to configure the project using sdkconfig.h. This file will be available to any library included in the project. Sumptuously!
But if I try to build a project for the same ESP32, but already with the arduino framework, I will no longer be able to put "my" variables into it. There are no problems with the main project file - I can define constants in some file, for example project_config.h:



… and put it in the include or src directory. Problems start when I need this variable in a library that is linked to the project. She doesn't know anything about project_config.h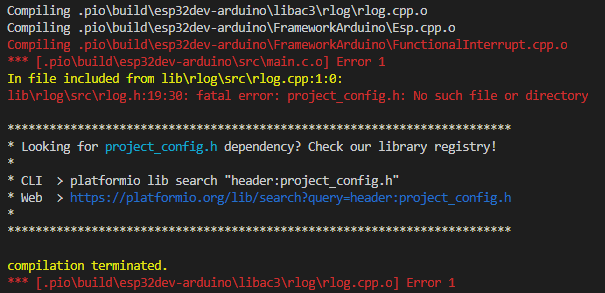 Of course, I can define these parameters in platformio.ini:



But this is not always convenient.
Firstly, there will be a lot of such parameters.
Secondly, the library can be used outside of platformio (in arduino for example).
Question: how can I organize the project structure so that the project_config.h file is accessible from the connected libraries, that is, some analogue of sdkconfig?