Hi,
I made a custom board based on "disco_l072cz_lrwan1" dev kit. Basically I removed ST-LINK circuitry, extra connectors etc and added SHT31 sensors to I2C-bus.
The board is alive. I was able to flash it with external ST-LINK V2.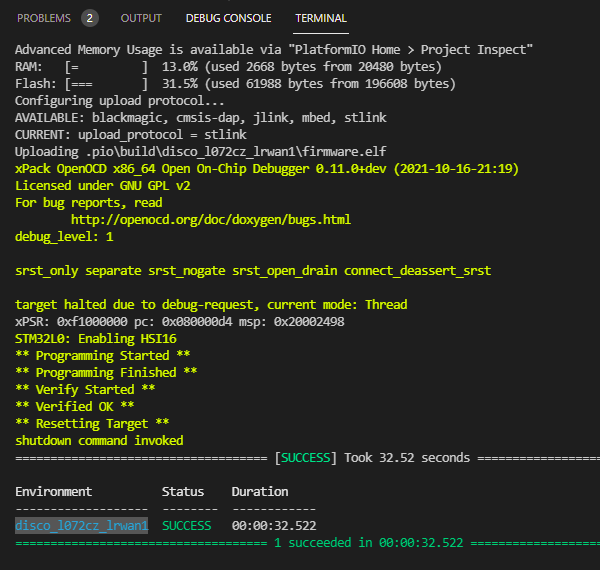 But how do I get serial monitor to work? ST-LINK shows up as "Universal Serial Bus -device". It doesn't show up as COM-port.


When I click "PlatformIO: Serial Monitor" I get this:



That COM3 is not ST-LINK, it's something else.
Thanks,
Tino