i've just moved to platformio from the eclipse based ides, i noticed on using 'ctrl+click' to go the definition, i got redirected to the function prototype present in the header and not the actual source file.
was able to workaround by changing the "limitSymbolsToIncludedHeaders": true, to false in the 'c_cpp_properties.json" file and adding the location for the source files in the list of paths.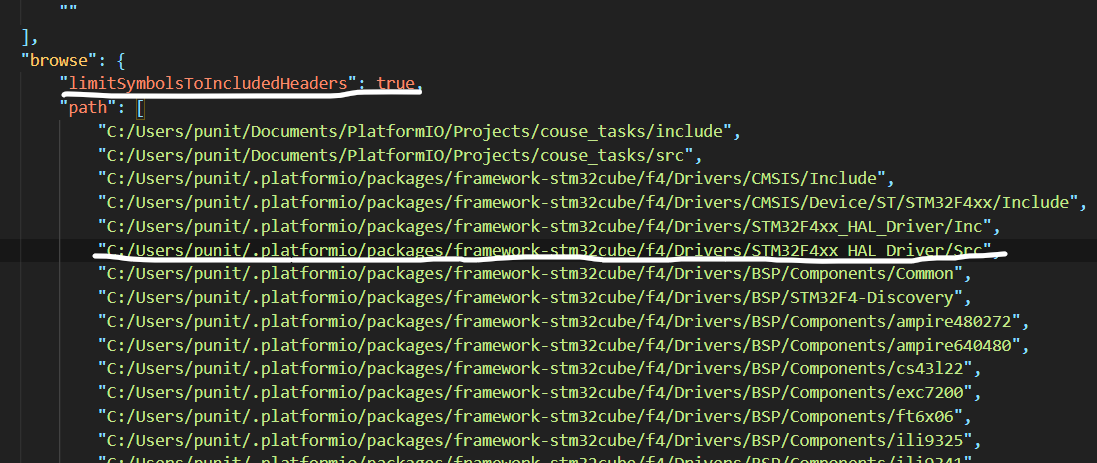 which works as i now get redirected to the definition in the concerned c file.
however, it has to be done every time i open VSCode and doesn't work sometimes. is there a more accurate was to achieving this ? i read a discussion about build flags but couldn't seem to work with it with my limited knowledge of python