For days now I'm trying to write an Atmega328P with a FT232R.
I was on the wrong way for a long time, because the error message was always, I should install libusb.
I did that with MacPorts and also with Homebrew.
But I just can't get any further. Strangely enough, it has also worked once, but then no longer.
Defective USB cable or board can be excluded.
By the many test is already much again commented out…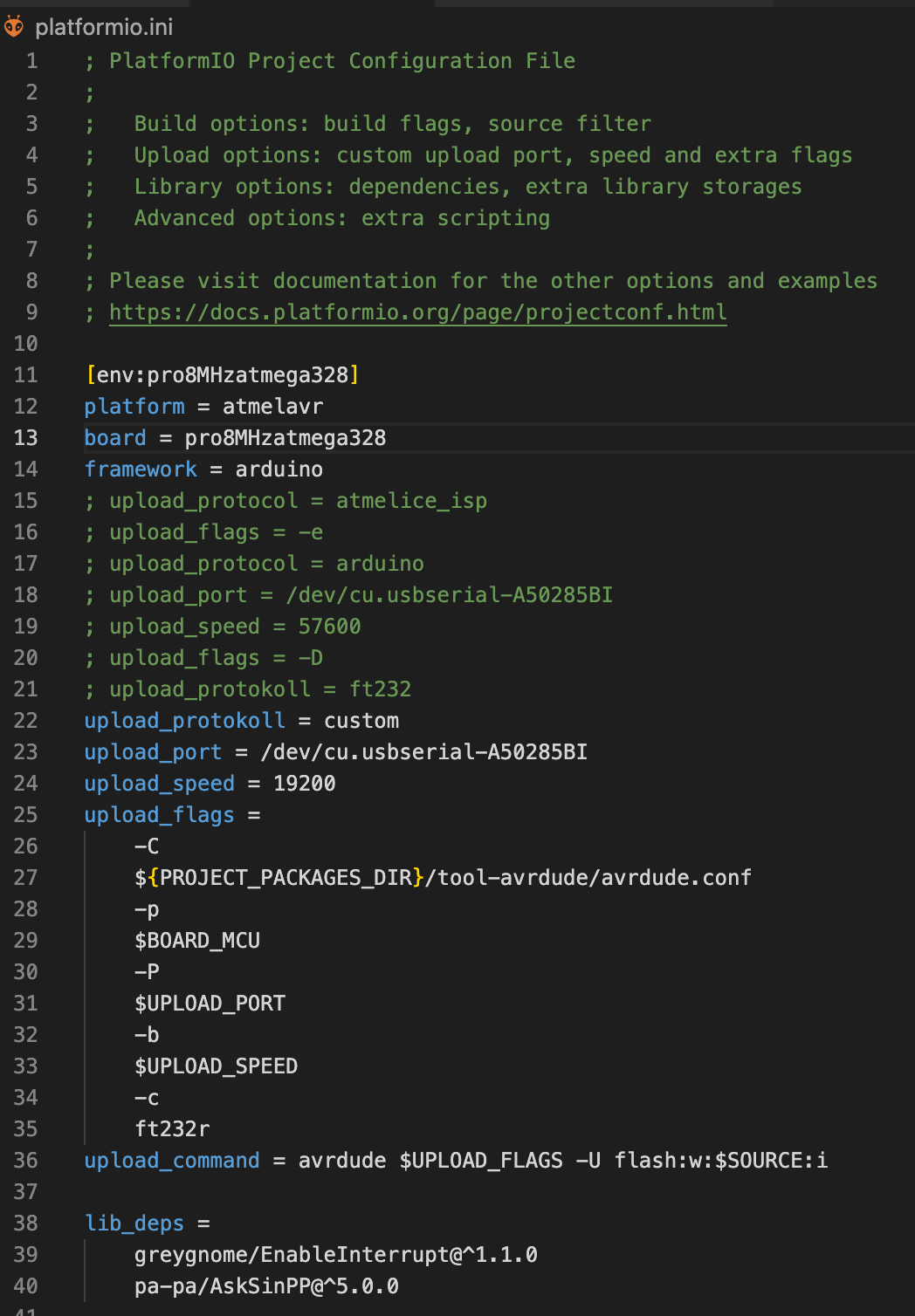 Can someone please show me the Platform.ini for this configuration?