I couldn't build the ISS tracker Feerick made, because PIO wouldn't recognize the Adafruit 1306 declaration starting at line 36. It's stubborn It won't budge.
So I moved the OLED block, the whole #ifdef statement ahead of the OLED declaration.
Now PIO has a problem with 'long,' now at line 36.
Adafruit_SSD1306 is redlined. 'Long' was redlined when I moved it.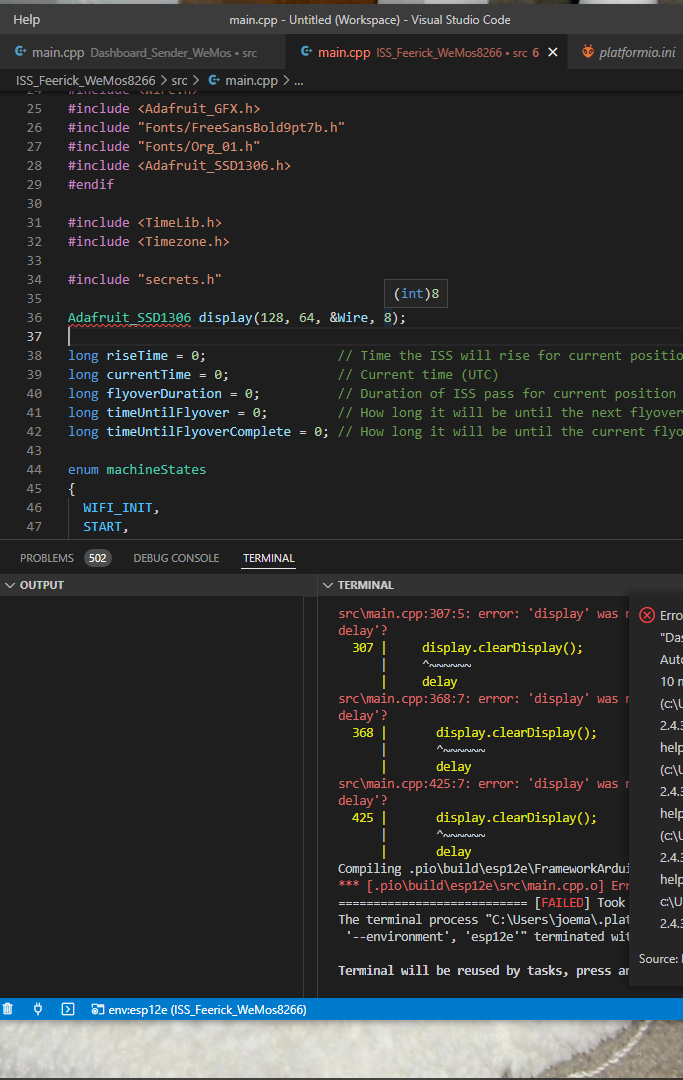 src\main.cpp:33:1: error: expected ',' or ';' before 'Adafruit_SSD1306'
33 | Adafruit_SSD1306 display(128, 64, &Wire, 8);
| ^~~~~~~~~~~~~~~~
src\main.cpp: In function 'void loop()':
src\main.cpp:209:5: error: 'display' was not declared in this scope; did you mean 'delay'?
209 | display.clearDisplay();
| ^~~~~~~