Espressif 32 development platform 1.12.0
We are pleased to announce the next release v1.12.0 of Espressif 32 development platform.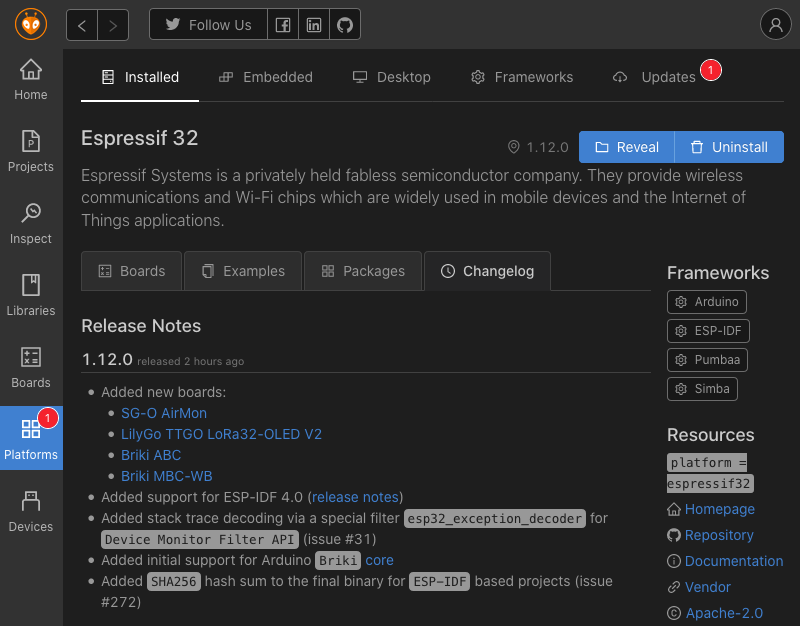 What's New
Please note
Starting with this release the build script for ESP-IDF framework uses CMake code model as the source of build configuration (old configuration methods using sdkconfig.h or build flags in platformio.ini are deprecated). For this reason a new project structure is required in order to compile ESP-IDF based projects. More information on project configuration can be found here.
See Espressif32 Release Notes for details.
Documentation

Espressif 32 — PlatformIO latest documentation
Examples

platform-espressif32/examples at develop · platformio/platform-espressif32 · GitHub
Update
PlatformIO IDE – please navigate to PIO Home > Platforms > Updates
PlatformIO Core – please run a next CLI command $ pio update
---
Regards,
The PlatformIO Team