I have an ESP8266 board with 1MB of flash and have been having some troubles with OTA updates. Using the Arduino IDE and selecting the option "1MB Flash (FS:64kB, OTA:~470kB)" I am able to upload the my program (~465kB) and use OTA updates. When I upload using PlatformIO (I'm using the VS Code extension if that makes any difference) I am unable to perform OTA updates on the same firmware. Using smaller firmware I was able to get OTA updates working in both Arduino and PlatformIO.
Here's the log from a failed OTA upload: https://pastebin.com/7vTb6MtU
My platformio.ini: https://pastebin.com/2kKH3HR7
Here's what my options looked like in the Arduino IDE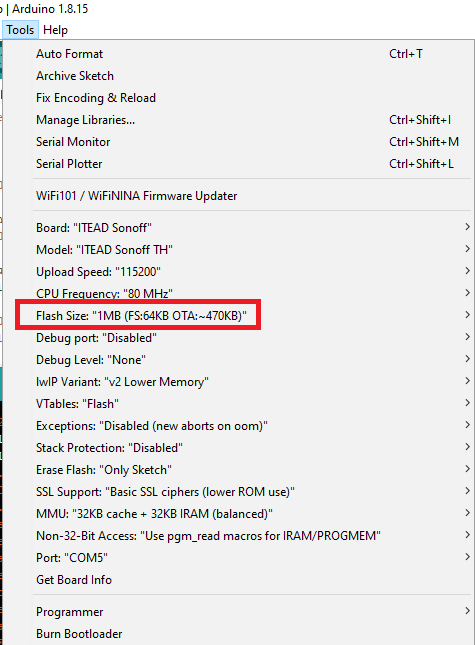 My suspicion is that the default partition table in PlatformIO does not have large enough OTA partitions for my firmware, but I couldn't find any way to change it nor did I have much luck finding information on ESP8266 partition tables. Any help on this matter would be greatly appreciated.
Thanks,
Ryan