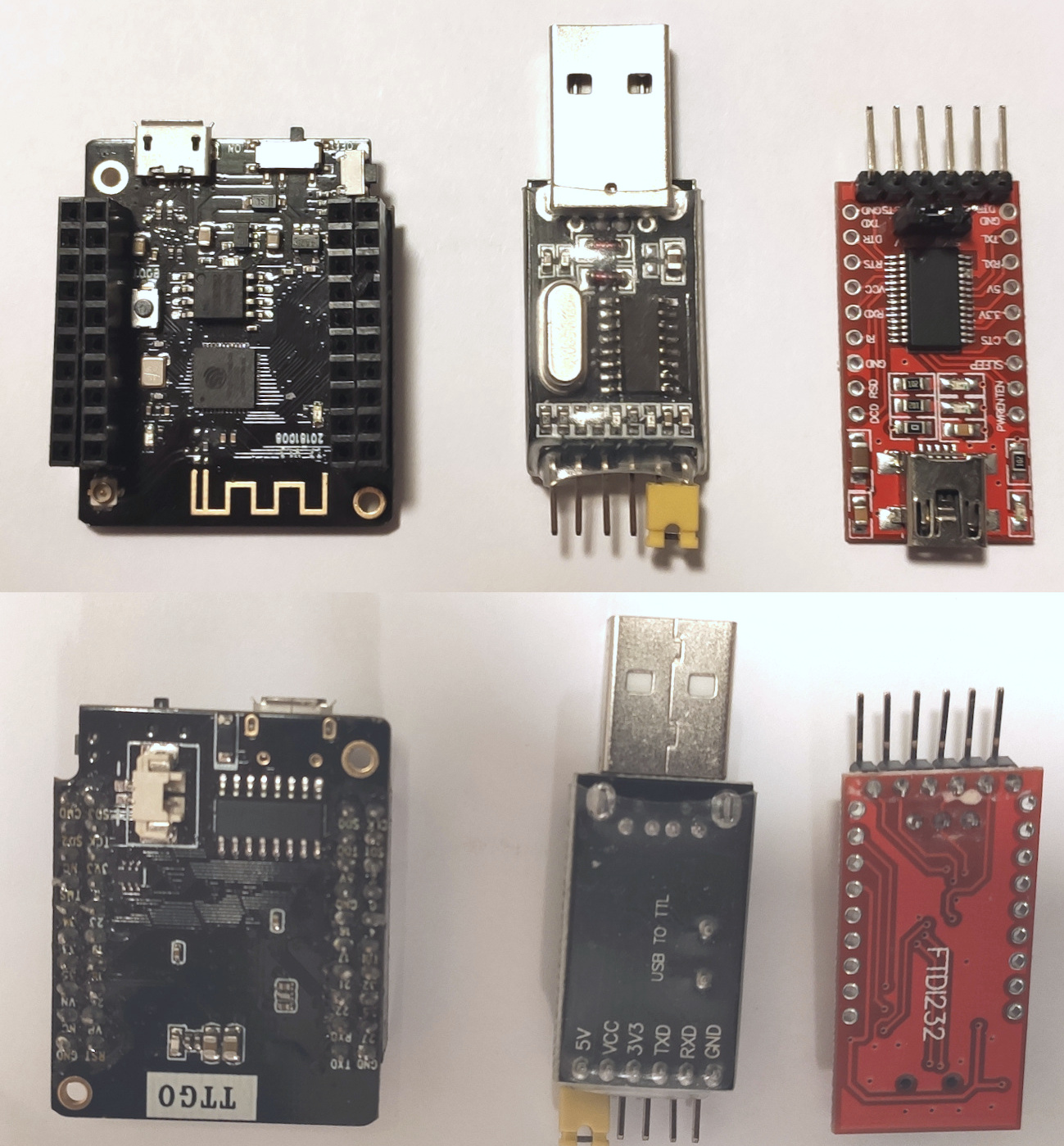 I am trying to program an ESP32 board (left) with two FTDI controllers (right).
I connected 3.3V , GND, TxD ans RxD from the FTDI to the ESP32 board.
Debug messages on the console are shown fine!
But Upload does nor work.
I tried to:
press the BOOT button of the ESP32 on the board during upload
set of the ESP32 RST to GND with or without the option above
add a 1µF capacitor between 3.3V and GND
→ Nottingham!
Any suggestions what I might have done wrong?