I am using an ESP32dev module.
I am trying to upload data to the flash. I created a folder named "data". But when I run the upload command I don't get any error. It just says "Failed".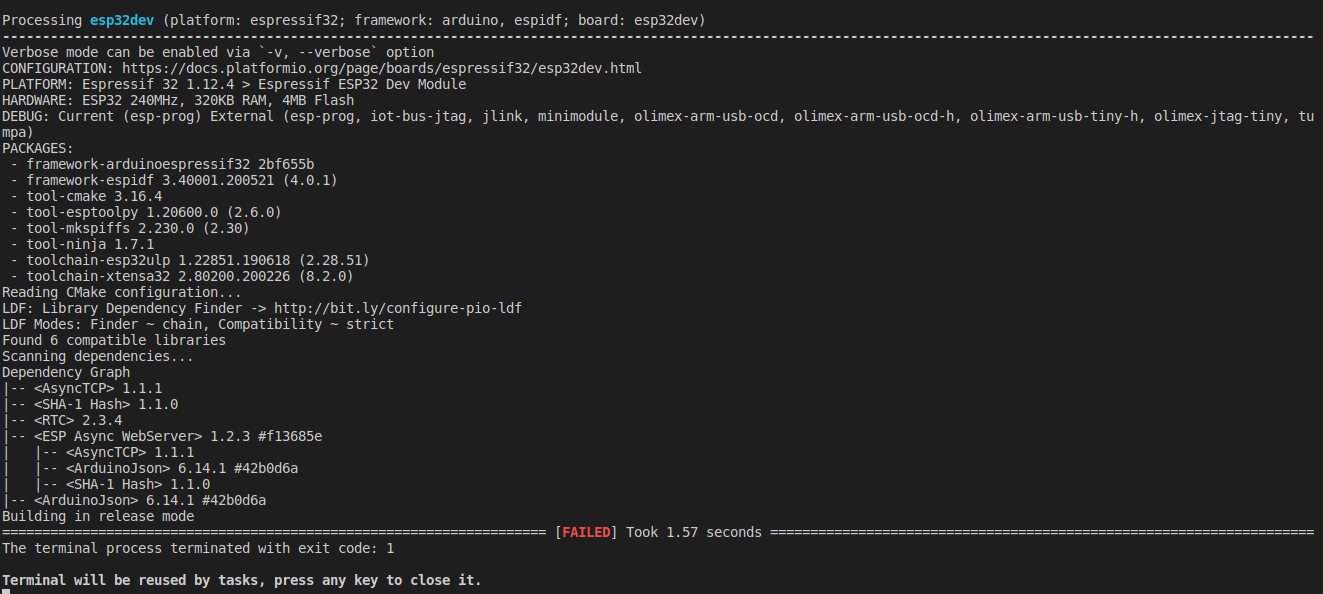 This is the platform.ini file:
[env:esp32dev]

platform = espressif32

framework =

arduino

espidf

board = esp32dev

build_flags =

-D ESP32

build_unflags = -Werror=all

monitor_speed = 115200

platform_packages = framework-arduinoespressif32 @ https://github.com/espressif/arduino-esp32.git#idf-release/v4.0

lib_compat_mode = strict

lib_deps =

AsyncTCP

SHA-1 Hash

RTC

https://github.com/me-no-dev/ESPAsyncWebServer.git

https://github.com/bblanchon/ArduinoJson#v6.14.1

[platformio]

description = The Final Module For ESP32 Timer Device

Is there any verbose mode while uploading?
Uploading my program works though.