Good afternoon people
I'm having problems using the ES32 Serial buffer.
My code below has the function of storing the data received on the Serial port and print this data in the Serial Monitor, but it works one way on the Arduino IDE and on PlatformIO it works the other way.
Code compiled in the PlatformIO test: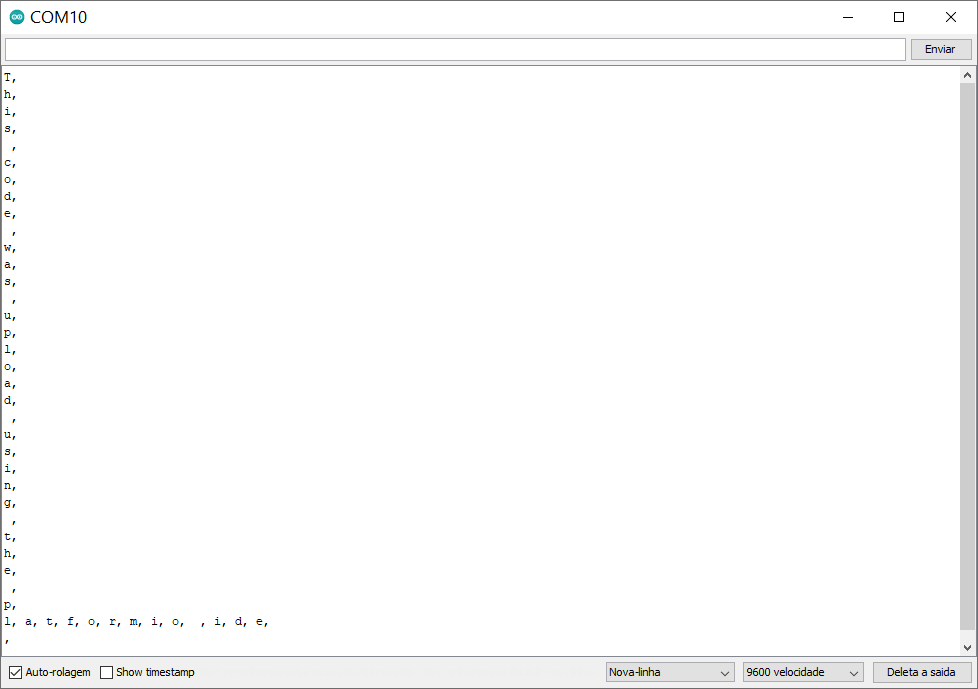 Can anyone help me with a solution?
Thank you very much in advance
Below is the code example.
#include <Arduino.h>
void setup() {
Serial.begin(9600);
}
void loop() {
  if (Serial.available()) {
 int i = 0;
 while(Serial.available()>0){
    char a = Serial.read();
    Serial.print(a);
    Serial.print(", ");

    i = 1;
    }
 if(i == 1) 
 {
  Serial.println("");
   i = 0;

  for(int r = 0; r < 61; r++){char u = Serial2.read();}
   
 }
  }
}