Hi All:
I am working a project using an esp32 chip on a pcb design I pretty much copied from a dev board. I am new to microcontrollers but thought I could do this. When I plug in the usb, the board just keeps connecting and disconnecting. It isn't my pc because my dev boards all work (even when plugging in a new dev board it will say either "espressif device found" or "JTAG Device found".
So my pc doesn't recognize the device. The schematic is here: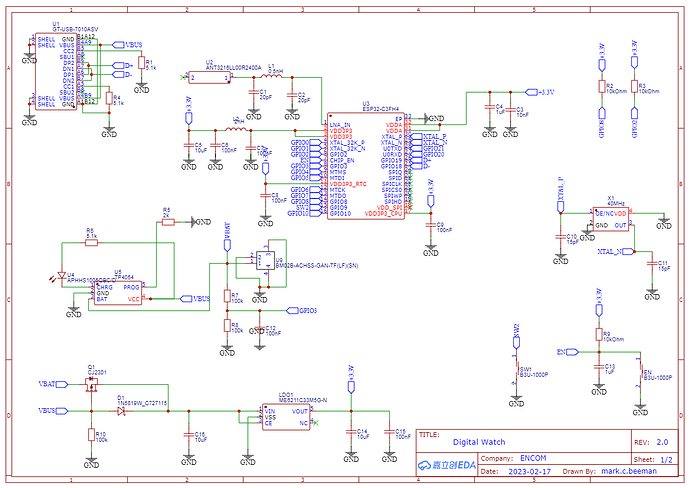 No surprise - most of this I copied directly from this dev board:
https://www.wemos.cc/en/latest/_static/files/sch_c3_pico_v1.0.0.pdf
However, one thing I was wondering about. If you look at the dev board schematic, on the usb they connected VBUS to A4B9 while I connected it to both sides i.e. A4B9 and B4A9. Would that be an issue?
Any help is greatly appreciated!
Fish