I have recently ported my project from the Arduino IDE to PlatformIO.
In the Arduino IDE I used the following settings: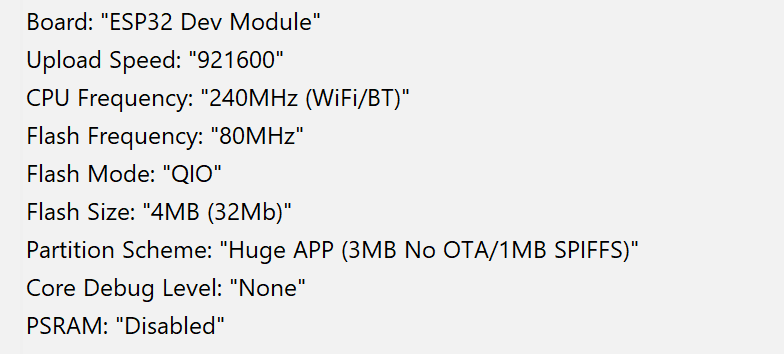 With these settings I get the following memory usage when I compile:
Sketch uses 983395 bytes (31%) of program storage space. Maximum is 3145728 bytes.
Global variables use 45192 bytes (13%) of dynamic memory, leaving 282488 bytes for local variables. Maximum is 327680 bytes.
Which is perfect, as my project is about half complete.
In PlatformIO I have the following:
Environment: esp32dev
RAM: [= ] 13.8% (used 45296 bytes from 327680 bytes)
Flash: [======== ] 75.6% (used 991315 bytes from 1310720 bytes)
My question is: how do I setup PlatformIO to something similar to what I was using in the Arduino IDE so that I don't run out of Flash memory?
Cheers.