Hi,
I am migrating my code that I did using ESP-IDF to the Platformio ide.
When trying to migrate my web server code I encounter a problem.
The WildCards function is not implemented in the esp_http_server.h library.
Is there any way to use WildCards?
My web server code is the one in the image. The underlined is what is not in the library.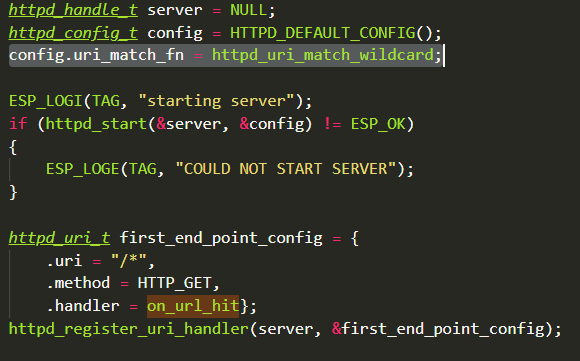 Thanks