Hello all, I'm new in PlatformIO under VS-Code on Win7. My configuration is the following : VS-Code with latest release of PlatformIO, STM32 with Bluepill with ST-Link V2, platformio.ini is :
[env:bluepill_f103c8_128k]
board = bluepill_f103c8_128k
platform = ststm32
framework = arduino
upload_protocol = stlink
Validation of my code is OK

But Upload fail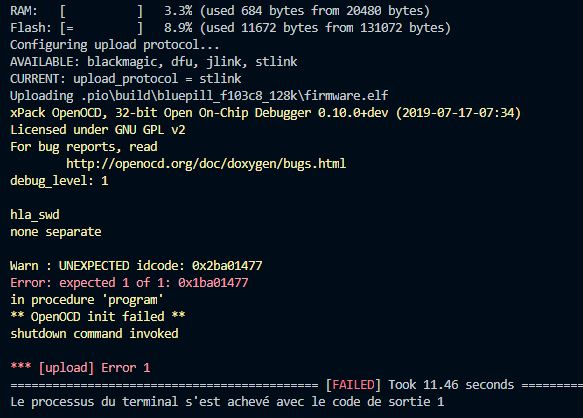 Do you have a solution for this Error solving ?
Thanks.
Vincent.