Hello Dear Community Members,
I'm using PlatformIO in Eclipse IDE.
While debugging, I can't read any value of my variable. I can read value when I pause debugging.
For changing the value of the variable, I have to pause my debug then I can change the value.
You can see the "Target not available" error below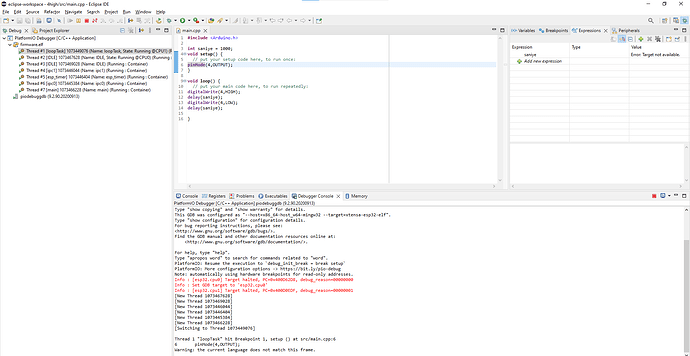 This is my first question.
Second question is:
When I pause the debug session, I get this error. What is the meaning of this error?


Any help will be appreciated.