I'm trying to configure the PIO debugger to use Black Magic Probe for my Wio Lite MG126 and XIAO environments. These use the atmelsam platform and have SAMD21G ARM architecture. It's been a month since I started trying.
This is my platformio.ini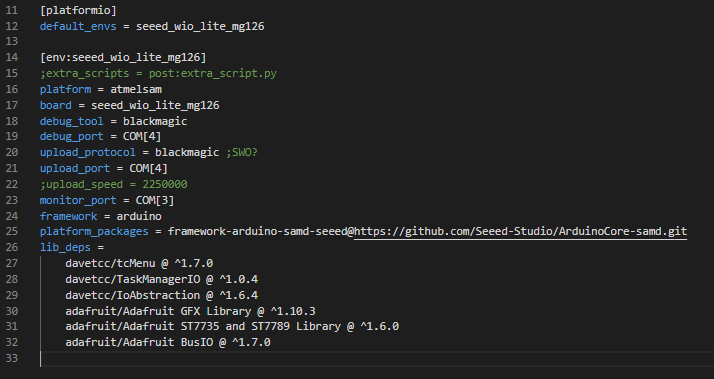 I added the platform_packages line after reading this post
Then I got a git error when I tried to build


So I did what it said and installed the git client for windows but I'm getting the same message.
What else could it mean to install the git client? There are also vscode extensions but I'm trying not to introduce any more conflicts.
If this is a professional solutions forum I don't know what to expect but I will pay for a solution. Send me a quote for consulting help because no one wants to touch this.