Hey guys, I'm new to esp32s3 and I'm not awared of how to config my dev board. In idf I can modify some options.
Right now I need to set my psram to Octal-Mode in 80MHz and Flash spi mode to qio in 80MHz and so on.
Can somebody tell if I config it right or is there anything missing? Here's my pio.ini: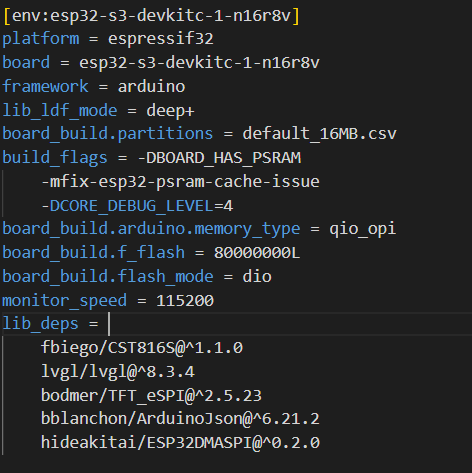 My thanks in advance.