I just installed vsCode and Platform.io for vsCode on Windows 10.
I am expecting a menu in PIO Home window…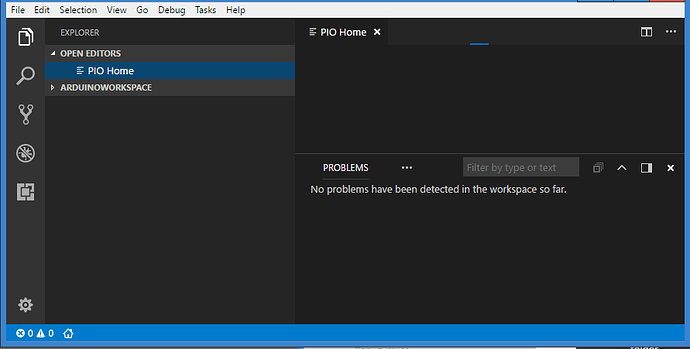 … but it has a blue progress bar of sort running form left to right and back… it is not doing anything else.
Hence, I can't select open new project and select a board as shown in the tutorial (Quick Start).
Any hints appreciated.