Hi,
I can't figure out if is possible to choose the upload port from the atom ide.
Regards
Yes it is. It right under the "platformio " menu bar.
@Krishna_Chaitana
sorry I can't see the menu entry you say. Do you have a screenshot, please?
@ivankravets
I've read about upload-port
on Arduino IDE I have a menu where automatically appear available COM/Serial port and mDNS entry about available ArduinoOTA.
Does there is something similare here?
Regards!
Here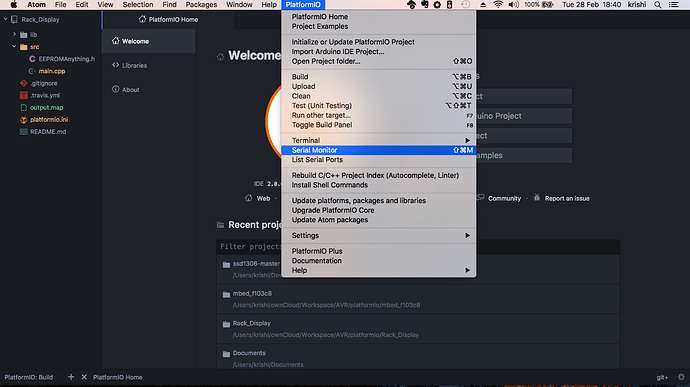 And…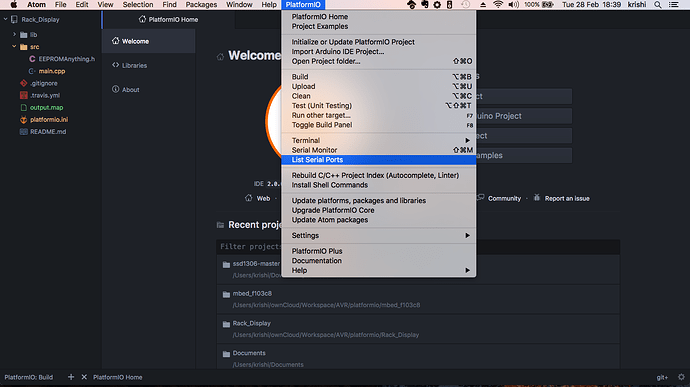 And…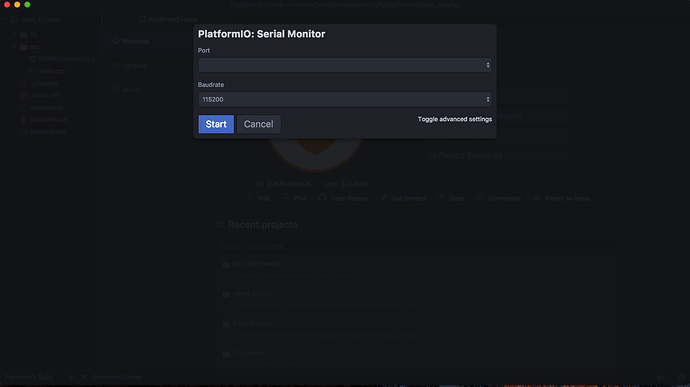 You can list the available serial ports, then start the serial monitor and then select one from the drop down list showing the available ports.
Hope this helps!!

I think we will have something similar in PlatformIO IDE 2.0. Stay tuned!
Please switch to PIO IDE 2.0 Preview and you will be notified about it.