Is there a simple way to attach the Launch button to the Launch And Monitor function instead?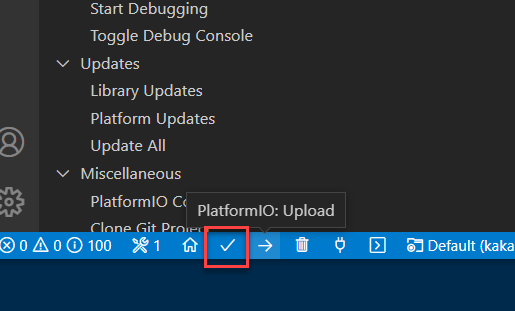 I'm not at my system right now, but I'm pretty sure there's an option for that. Have a look in the options, search for monitor, and you should find it.
Apologies for the vagueness of my reply.
Cheers,
Norm.
And it seems I remembered correctly!
File->Preferences->Settings (or CTRL ,)
Search for monitor
Tick the option "Platformio:Force upload and monitor"
Cheers,
Norm.
Thanks @normandunbar, that works. The tool tip still shows Upload but the command line now has also '–target monitor'.