Hello,
I'm new to Platformio and vscode.
I've tried to install it and the Installation worked just flawlessly but afterwards the Icon doesn't appeard in the activity bar and no house in the Status bar.
I think it is just an error with some Settings but i haven't found something till now.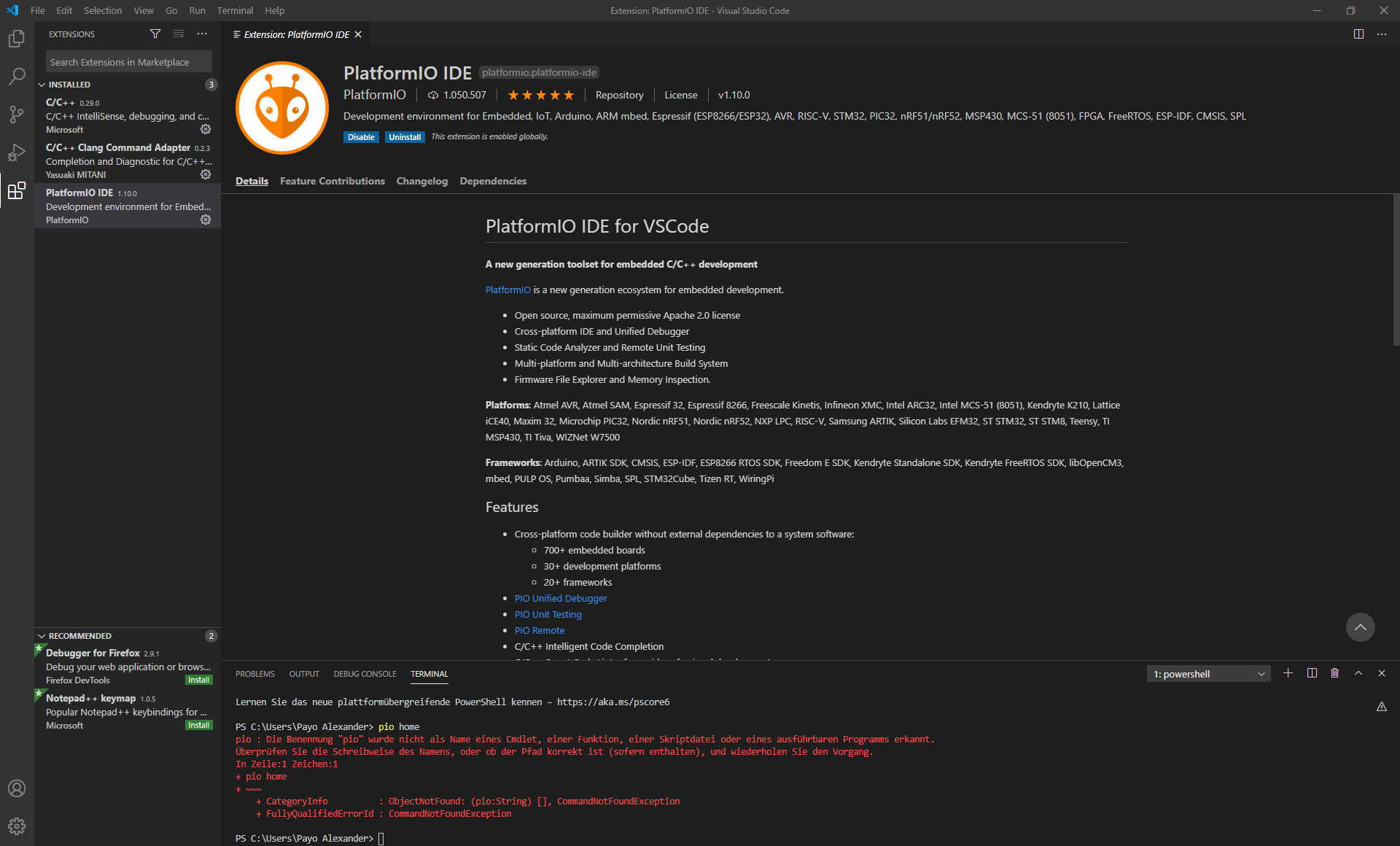 Hope you can help me.
Best Regadrs Alex