I'm new to this whole 3D printing thing and I had been able to successfully compile firmware and upload to the board, but when I used the M122 command I got back an error message saying something about a bad error and all the stepper motors being too low.
I saw that I have to connect the board to an external power source which I've done and then was told to do the following:
if you are downloaded from Marlin bugfix-2.0.x Official version. Please modify here from TMCStepper@<1.0.0 to https://github.com/bigtreetech/TMCStepper . This is because the UART of tmc2208/2209 has not yet been merged into the official version, please use this method before merged
I changed that line of code but now when I try to compile I just get this error message: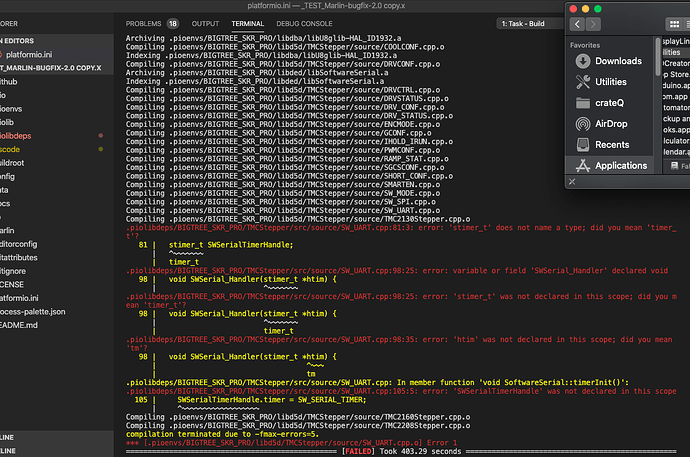 Please help - I'm trying to get this set up so I can print PPE's for medical staff.
TIA!