I am building a project for a custom board using the MCU stated in title. I am setting it up with an arduino frame work, on setting up the project I have selected a nucleoboard using an MCU in the STM32G4 family.
My platfomio.ini file looks as follows:


My .json file for the custom board looks as follows: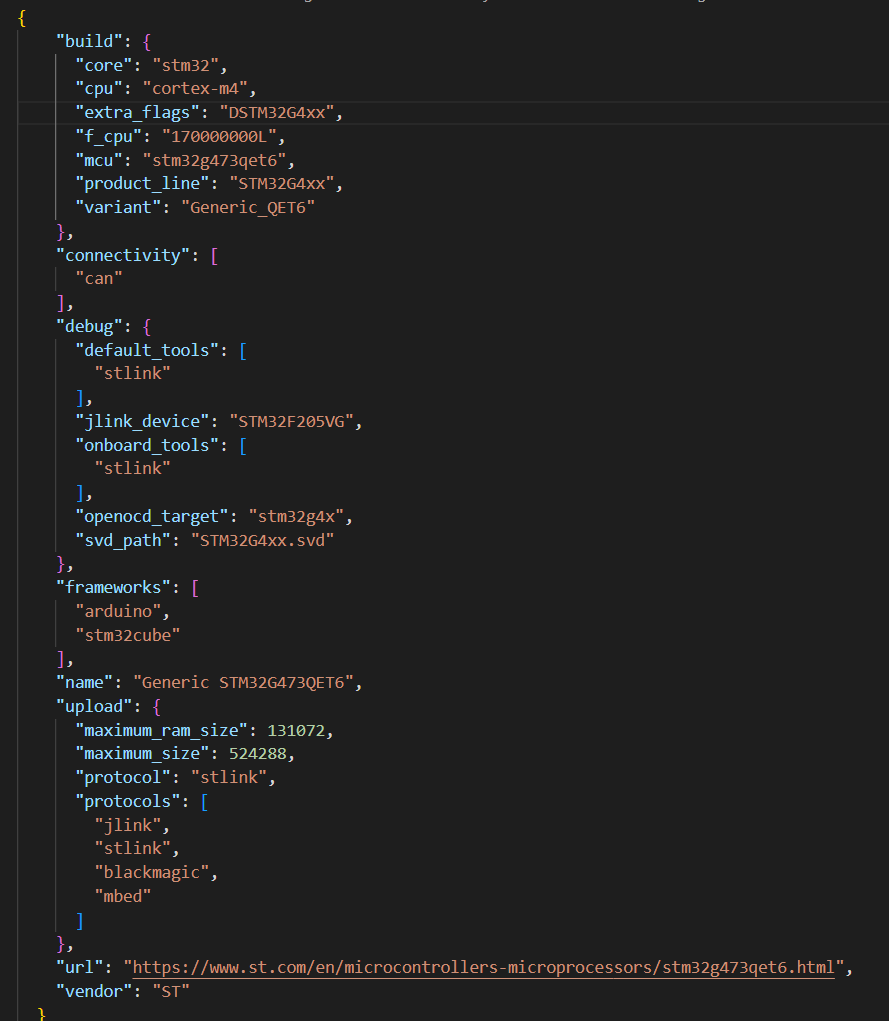 I have duplicated a variants folder for my mcu from C:\Users\<users>\.platformio\packages\framework-arduinoststm32\variants. I replaced the linker script in the duplicated folder with one i produced from stm32cubemx for my MCU.
After doing all of this I am still unable to get a build and get these error messages :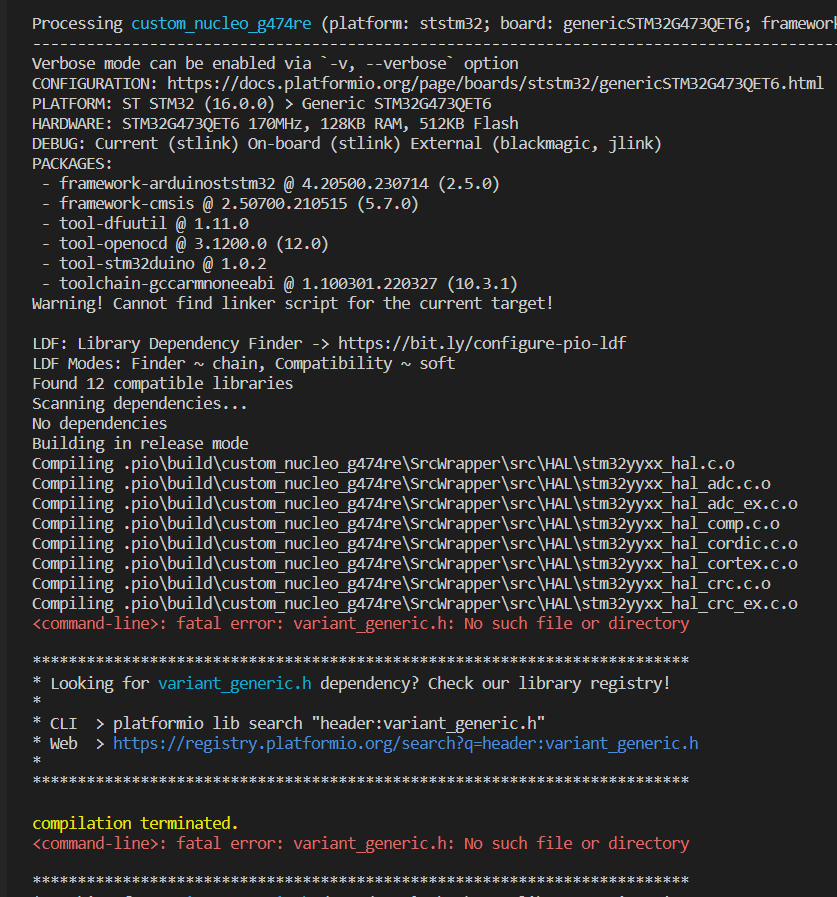 I am quite new with all of this and am prone to making silly mistakes. If anyone could help it would be greatly appreciated.