Hi!
Below is a screenshot of my 2 files, I have a working project but want to define the flag "HARDWARE_VERSION" from the outside.
On the right i got the ini file setting the flags as per the docs, but every time i build the project the error is thrown.
The left file is under include\CONFIGURATION.hpp (i set a lot of pin flags here)
the src/include folders are all default.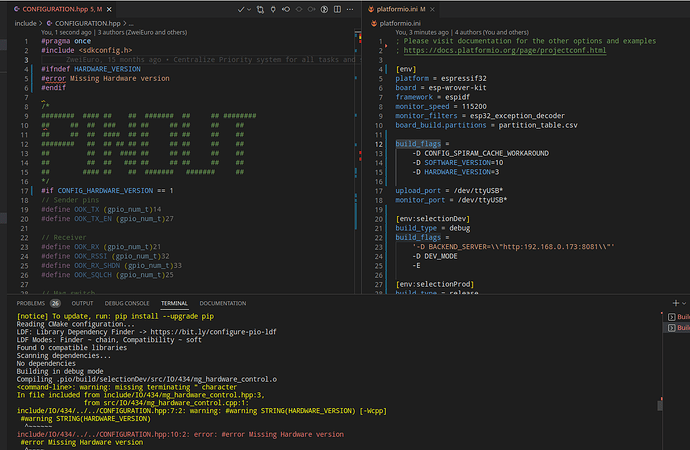 I googled for like 3 hours but all i can find is people asking "how to do this?" and the answer is always use "build_flags" but i haven't found anyone where this just doesn't produce the desired result…