Hello,
I'm relatively new to this lovely platform and have been fiddling with it for a bit, making some small ESP32 and Arduino Nano projects. But thats not what this topic is about.
Whenever I connect a board to my pc this popup comes out claiming it recognized the board, which it didn't. Clicking on where the supposedly recognized board would be I come to an additional sub window that offers some configuration options.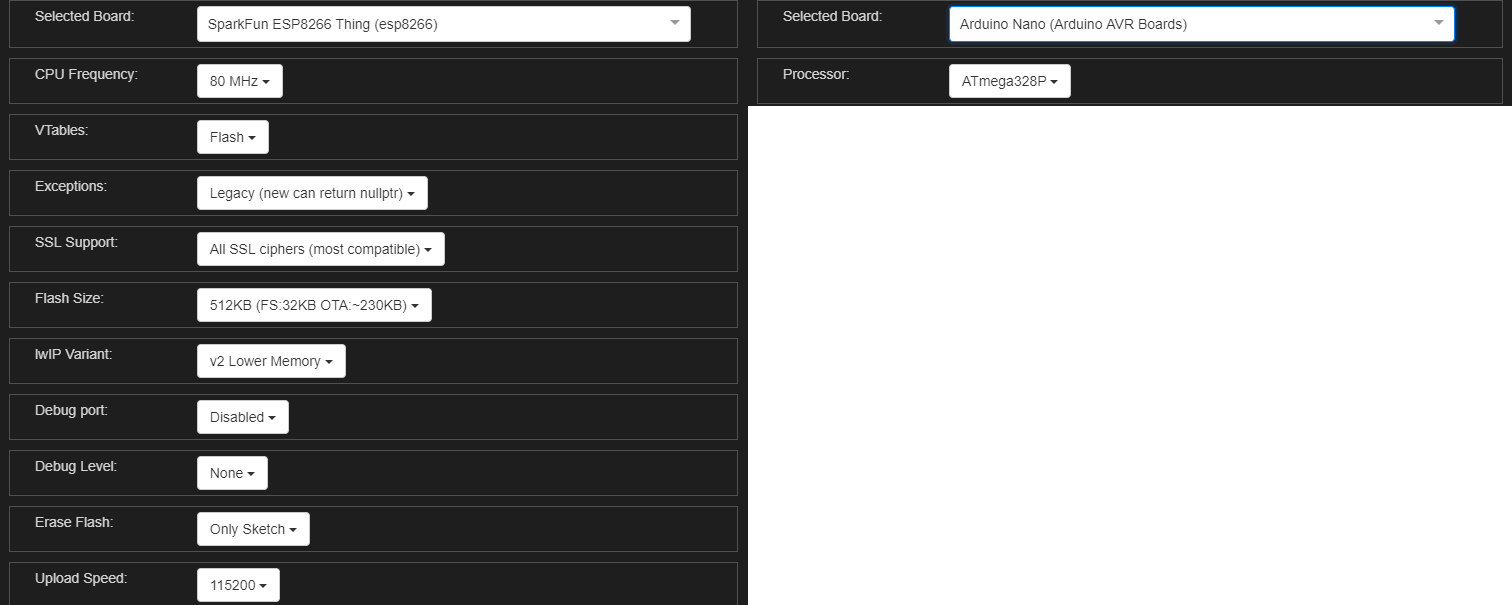 However, as far as I understood after reading the documentation, the boards are configurable through the .ini file through special key/value pairs no? On top of that it seems that this window doesn't have some boards that I have listed (Espressif 32 Dev Module). Does it exist to make the whole configuration process easier? It would help clear up some confusion if someone can explain.
Thank you for your time.