hi,
i recently use Platform.IO inside Vscode to dev for teensy 4 ,it's been a week that I'm trying to understand … but I can not do it all.
Simple example blink work, but anothers code like Encoders dont.
my .ini: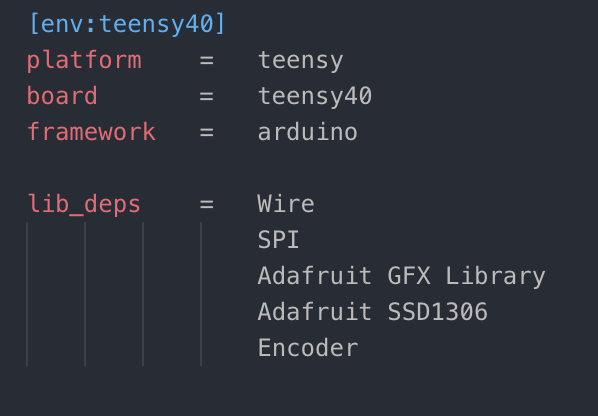 my project tree:

my src file:
my encoder example code:
the errors platformIO:
the code in arduino IDE compile and upload perfectly but not in platformIO.
Other question why I have to notify the SPI and Wire libraries in lib_debs knowing that they are in the folder of Framework-arduinoteensy ?
/Users/myName/.platformio/packages/framework-arduinoteensy/libraries/
Now i can't back to Arduino IDE cause i love vscode and platformIO its very better !
thank you for your help, i would be eternally grateful !
cheer from France
T