I had B-L072Z-LRWAN1 board working with PlatformIO via built-in ST-LINK. I was able to upload programs and run them just fine.
Then, to read back DevEUI on Murata module, I switched to STM32CubeIDE and uploaded "LoRaWAN_End_Node" (demo program supplied by ST). This is maybe silly thing to do to just read DevEUI, but I don't know any other way to do it.
I got the DevEUI and went back to PlatformIO and now I can't upload anything to B-L072Z-LRWAN1.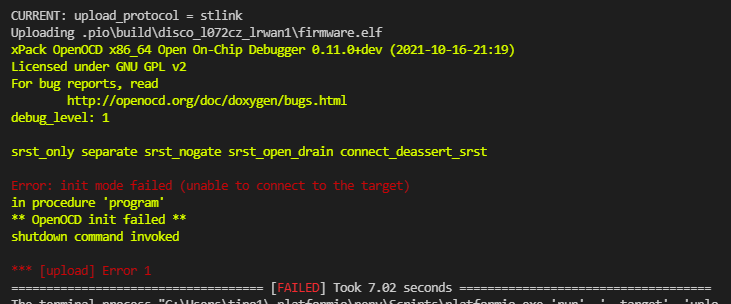 Also tried with STM32CubeProgrammer but it can't connect either.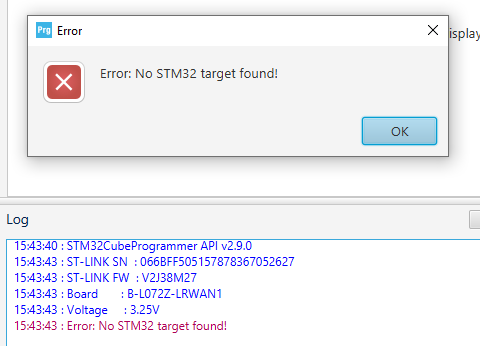 Going back to STM32CubeIDE to see if it's still able to connect and it seems to be able to connect to target.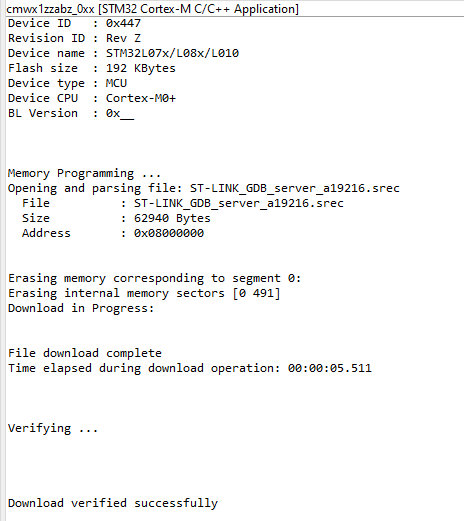 So what's going on here??
Thanks,
Tipo