I am getting the following error when trying to build Marlin 2.0 using PlatformIO > Build.
It wasn't happening before, it started after I had to wipe the contents of the cloned folder to get Github Desktop to sync new files. I had been using it for months without any problems before this.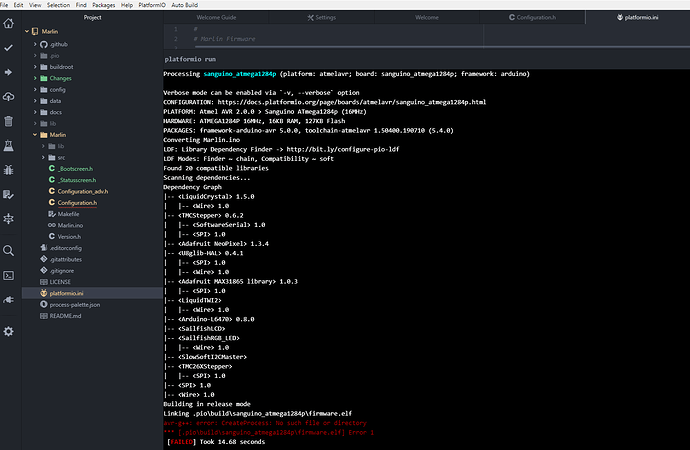 The folder it creates is there and it has files in it
If I choose Auto Build > PIO Build it will build the firmware no problems just a different folder.