We are pleased to announce the next release v3.0.0 of Atmel AVR development platform.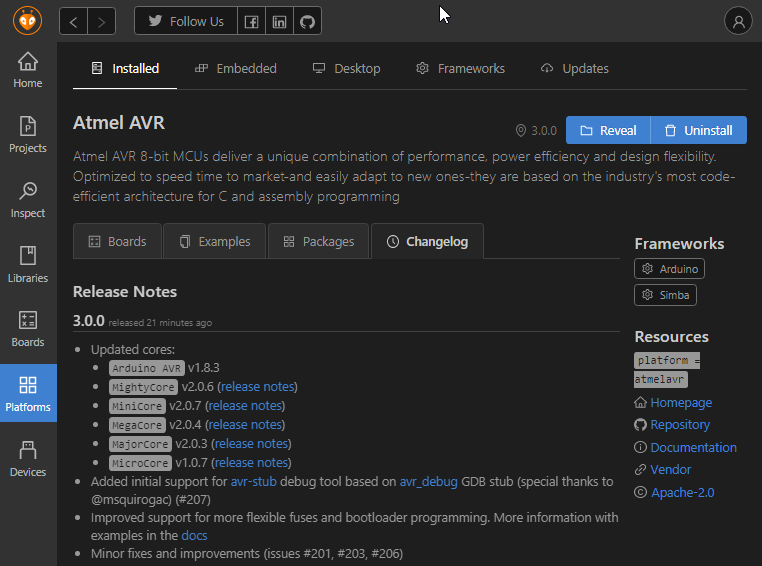 What's New
Updated cores:
Added initial support for avr-stub debug tool based on avr_debug GDB stub (special thanks to @msquirogac)
Improved support for more flexible fuses and bootloader programming. More information with examples in the docs
Minor fixes and improvements
Note
This release deprecates the program target used for uploading firmware via an external programmer. Instead a custom upload_command option should be used.
See Release Notes for details.
Documentation
See Atmel AVR — PlatformIO 5.2.0a3 documentation
Examples
See project examples platform-atmelavr/examples at develop · platformio/platform-atmelavr · GitHub
Update
PlatformIO IDE – please navigate to PIO Home > Platforms > Updates
PlatformIO Core – please run a next CLI command $ pio update
Demo of AVR GDB stub with Arduino Uno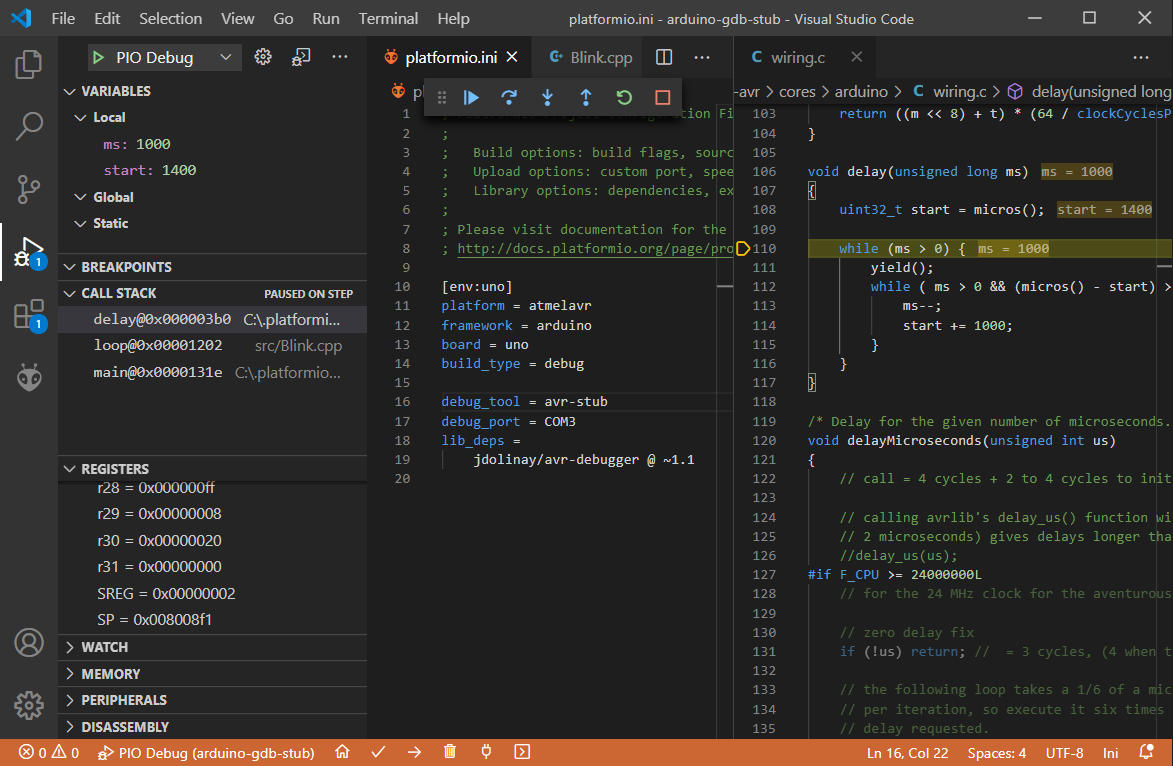 ---
Regards,
Your friends at PlatformIO.