We are pleased to announce the next release v2.1.0 of Atmel AVR development platform.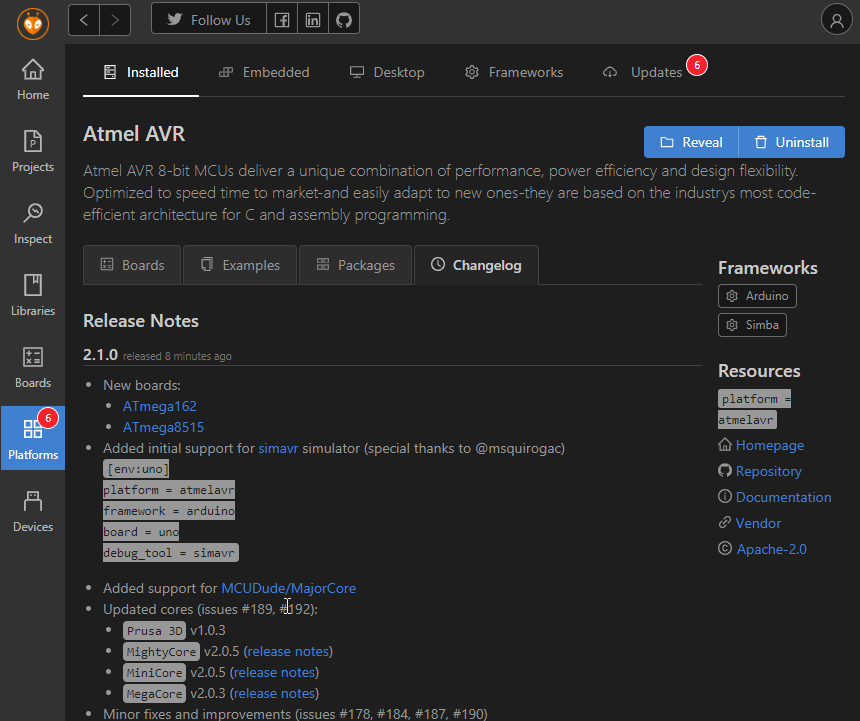 What's New
New boards:
Added initial support for simavr simulator (special thanks to @msquirogac)
Added support for MCUDude/MajorCore
Updated cores (issues

#189

,

#192

):
Minor fixes and improvements (issues

#178

,

#184

,

#187

,

#190

)
See Release Notes for details.
Documentation
See https://docs.platformio.org/en/latest/platforms/atmelavr.html
Examples
See project examples https://github.com/platformio/platform-atmelavr/tree/develop/examples
Update
PlatformIO IDE – please navigate to PIO Home > Platforms > Updates
PlatformIO Core – please run a next CLI command $ pio update
Demo of AVR Simulator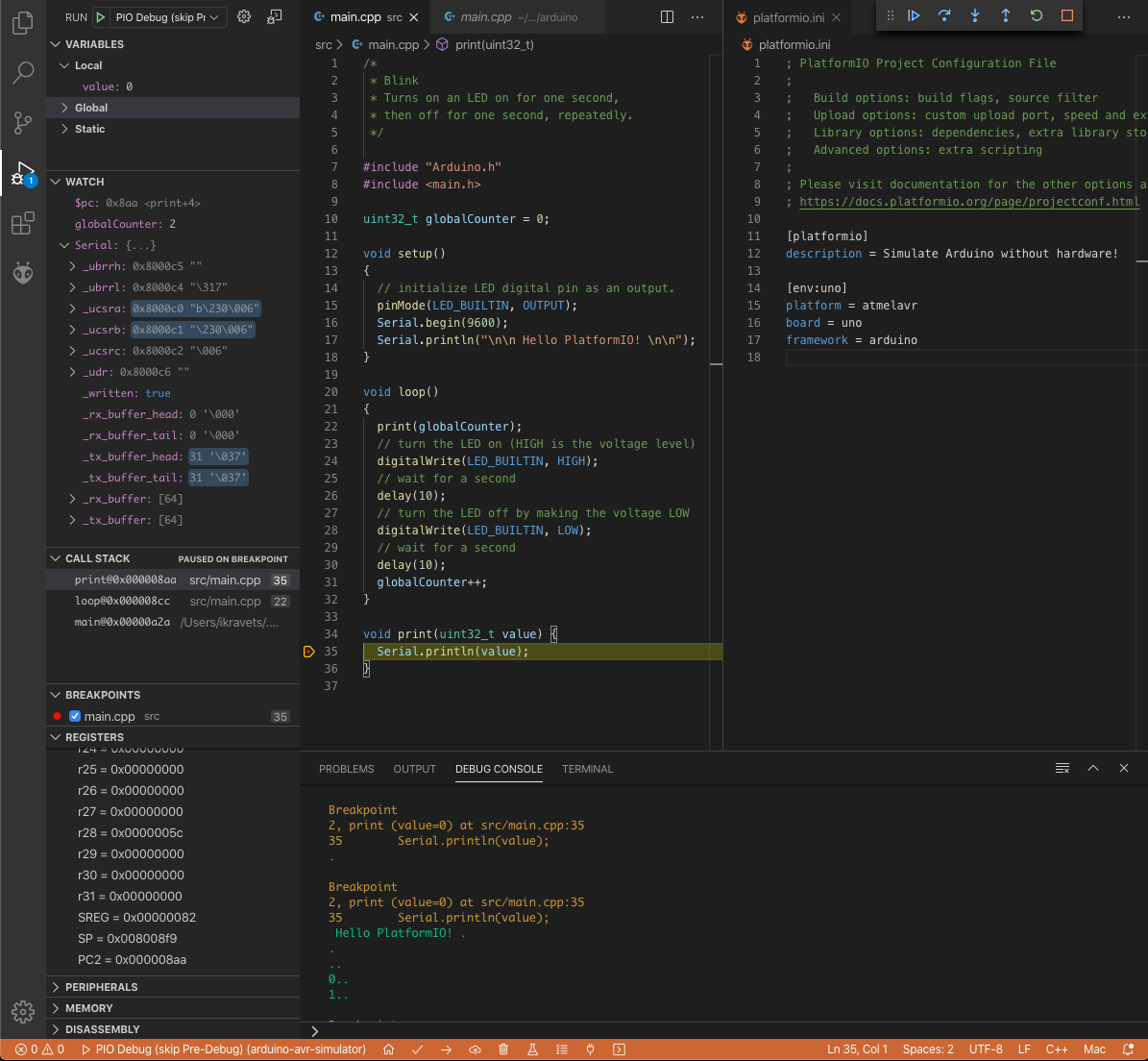 ---
Regards,
Your friends at PlatformIO.