We're happy to announce support for the latest release of ARM mbed OS 5.13.4.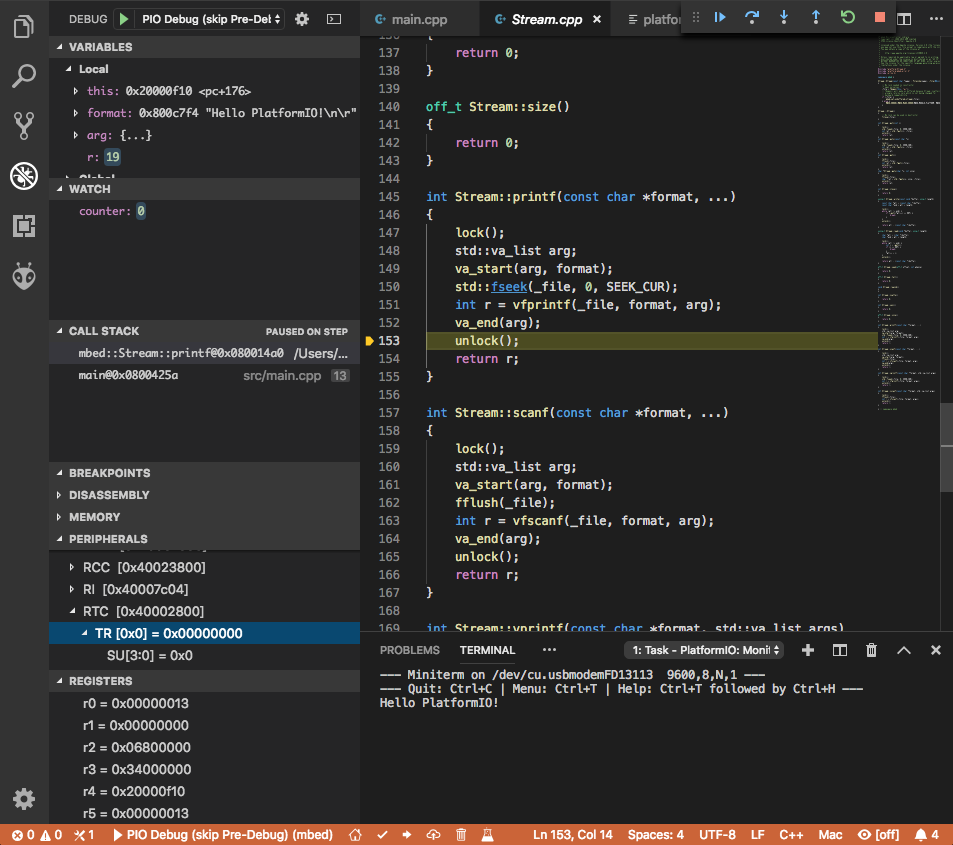 What is new
As IoT devices proliferate, a focus is shifting toward optimizing Arm Mbed OS to best address the use cases of customers face. In 5.13, mbed team has reduced the number of new features they're delivering and has instead concentrated on specific optimizations of existing features that benefit mbed OS customers.
This release also includes fixes and new versions of various components.
See Release Notes for details.
Examples
Updates
Please open PIO Home and navigate to "Platforms > Updates"
---
Regards,
The PlatformIO Team