I'm trying to add library (GitHub - espressif/esp-homekit-sdk) as a component.
I follow Espressif IoT Development Framework — PlatformIO latest documentation steps.
I added list(APPEND EXTRA_COMPONENT_DIRS esp-homekit-sdk) to CMakeLists.txt.
I can build the project successfully. But examples does not listing at menuconfig window.
I decided to copy and paste codes from examples to main.c. But I couldn't include any header which is in component folder.
I removed .pio and retry but nothing changes.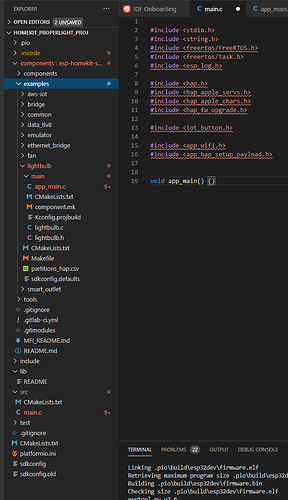 My platformio.ini:
[env:esp32dev]
platform = espressif32
board = esp32dev
framework = espidf