I am using plaformIO on VScode.
I have a workspace, and a bunch of folders with Arduino projects in them.
Some of the folders appear in the source control tab, others don't.
How can I add the project folders w/o source control to be source controlled?
These are the projects: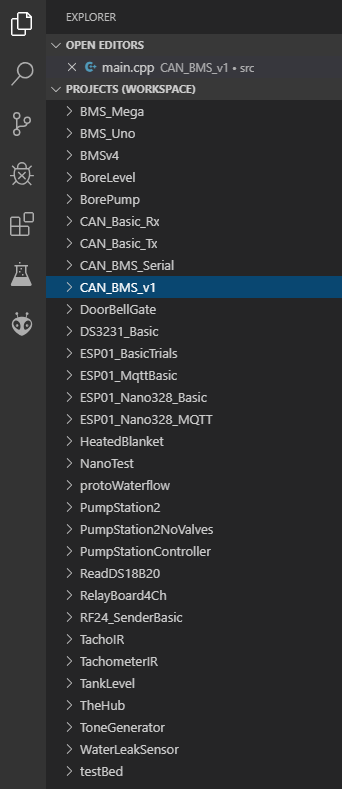 These are the projects under source control.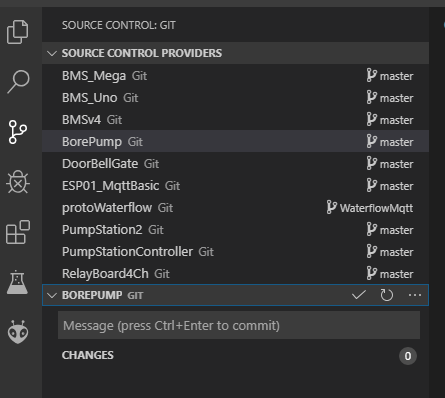 Any hints appreciated.