Hello,
Created a svd file for new RISC-V 32 SoC based on Shakti processor. svd file is parsed correctly and all peripherals are getting listed.
I am trying to access the peripheral registers mentioned in the svd file. When I click on the register getting following error
Error: Target riscv.cpu.0: Failed to read memory (addr=0x11300)
Error: progbuf=skipped (insufficient progbuf), sysbus=failed, abstract=failed
When I try to access the same memory location using Debug Console, getting the correct value.
Is there any setting or config I am missing here, kindly let me know.
Attaching screen shot displaying the error.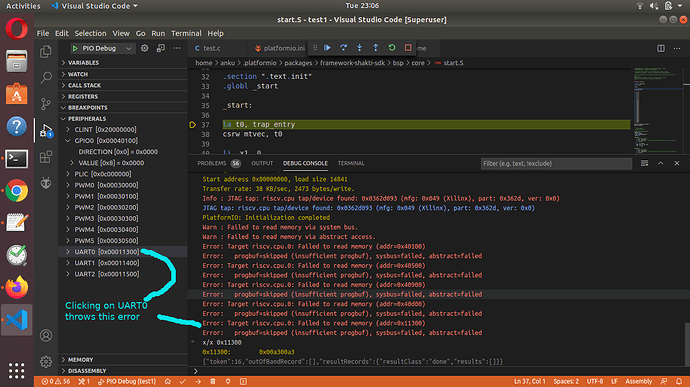 Thanks & Regards,
Anand