Hello,
I am new to all this stuff. I am trying to flash Marlin 2.0.5.3 firmware to a BTT SKR Mini E3 V1.2 board. I have watched several videos of the pros walking you through each step. Pretty simple.
Except most of them don't get these include errors I am getting preventing me from successfully building marlin.
One guy had errors like I did upon opening the firmware in PlatformIO but he never covered how they just disappeared.
Steps: (all current versions as of 5/29/2020)
Download Marlin + Extract + Copy Ender 3 files
Download VS editor + install
Download PlatformIO IDE + Install
Prompted to install Python + Install
PlatformIO finishes
Platform IO open project > select extracted marlin folder in C:\marlin-2.0.x
Click marlin > configuration.h
But as soon as everything imports the warnings and problems begin to populate. They can be seen below in the images. Head scratcher…
No one seems to have this issue (at least the people I am watching on youtube) any ideas or help leading to a resolution would be greatly appreciated. Please note, I am no programmer so if you could dumb it down a little for me. I am not as smart as some of the folks on here!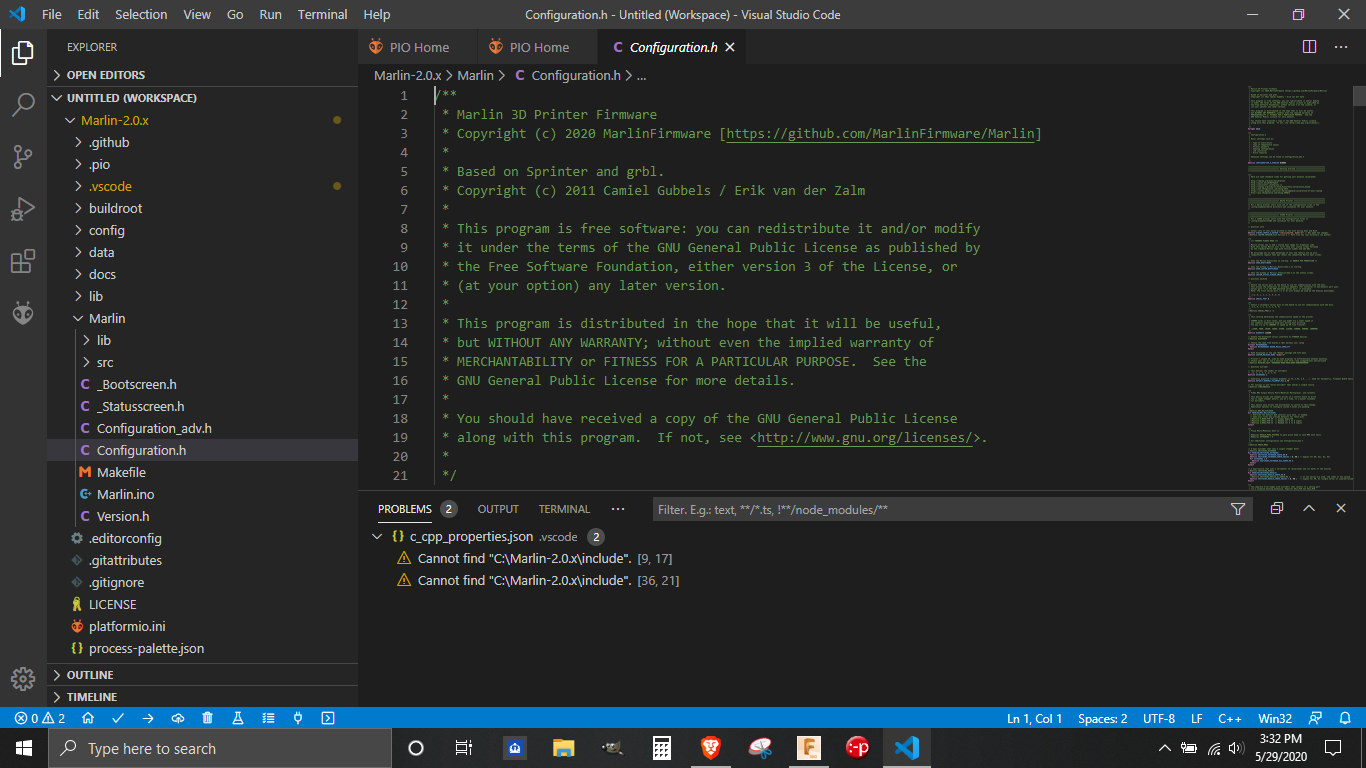 Other image