Hello All,
I was using PlatformIo in windows Bootcamp with no issue.
Recently I migrated from windows Bootcamp to the MAC OS and mistakenly I wiped out the windows bootcamp.
I used platformIO on my MAC OS before, but now I have a bunch of problems.
Immediately after I switch to Mac OS, It ask me to upgrade to the new version of OS Monterey.
Because of that, I'm not sure if these problems are related to the OS upgrade or not.
These are my problems:
1- I get this error at first: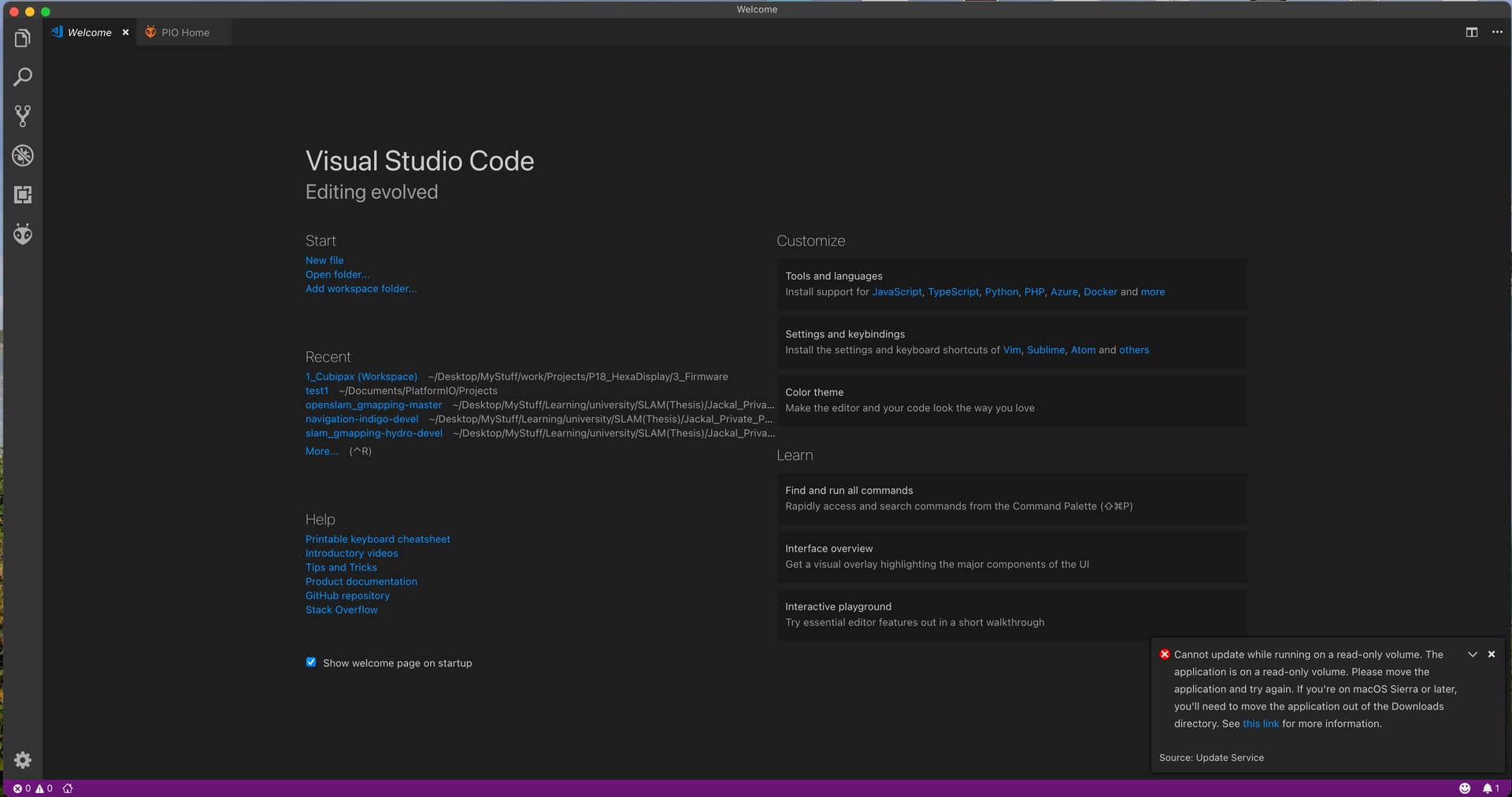 My VS code is located on my Desktop and it is not in the Download folder since this is the solution in the error massage suggested.
2- When I open my project 1 different errors and 1 warning show up.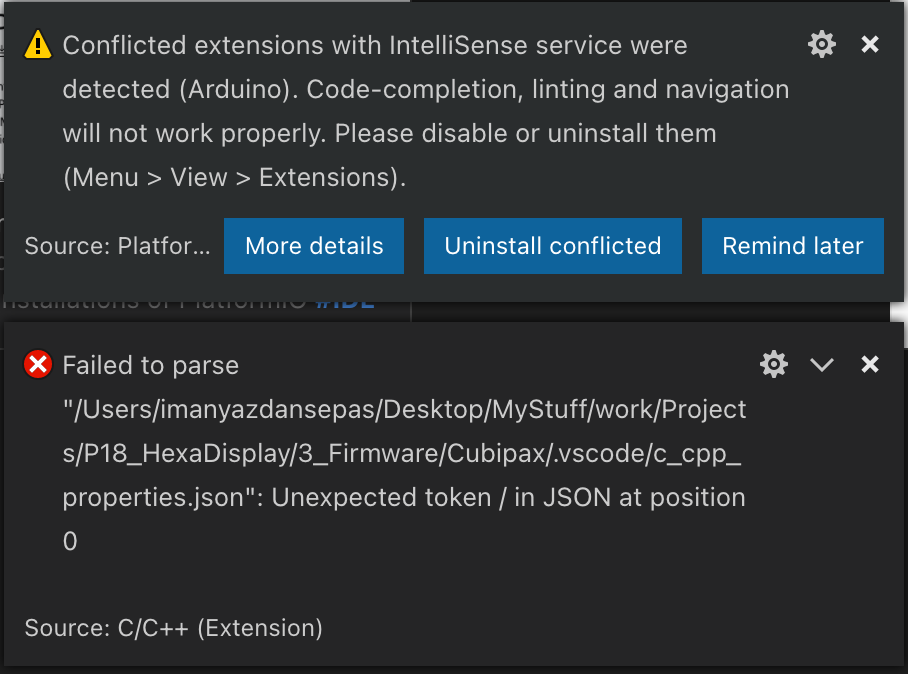 3- In the windows version of VScode I can hover over the header or source file and with Ctrl+Click on that header or source file it opens the corresponding file. But here it shows initializing and nothing happened



If I try to go to the address with "Go to definition" or F12, I get this message in the picture:


Do I need to install something on my OS?
Any help would be appreciated.