I'm using Visual Studio Code together with platformio. All platformio versions higher than 1.8.3 cause the message "UNRESPONSIVE extension host, 'platformio-ide' during the installation. Extensions are not running.
Version: 1.53.2 (user setup)
Commit: 622cb03f7e070a9670c94bae1a45d78d7181fbd4
Date: 2021-02-11T11:48:04.245Z
Electron: 11.2.1
Chrome: 87.0.4280.141
Node.js: 12.18.3
V8: 8.7.220.31-electron.0
OS: Windows_NT x64 10.0.19041
Profile attached: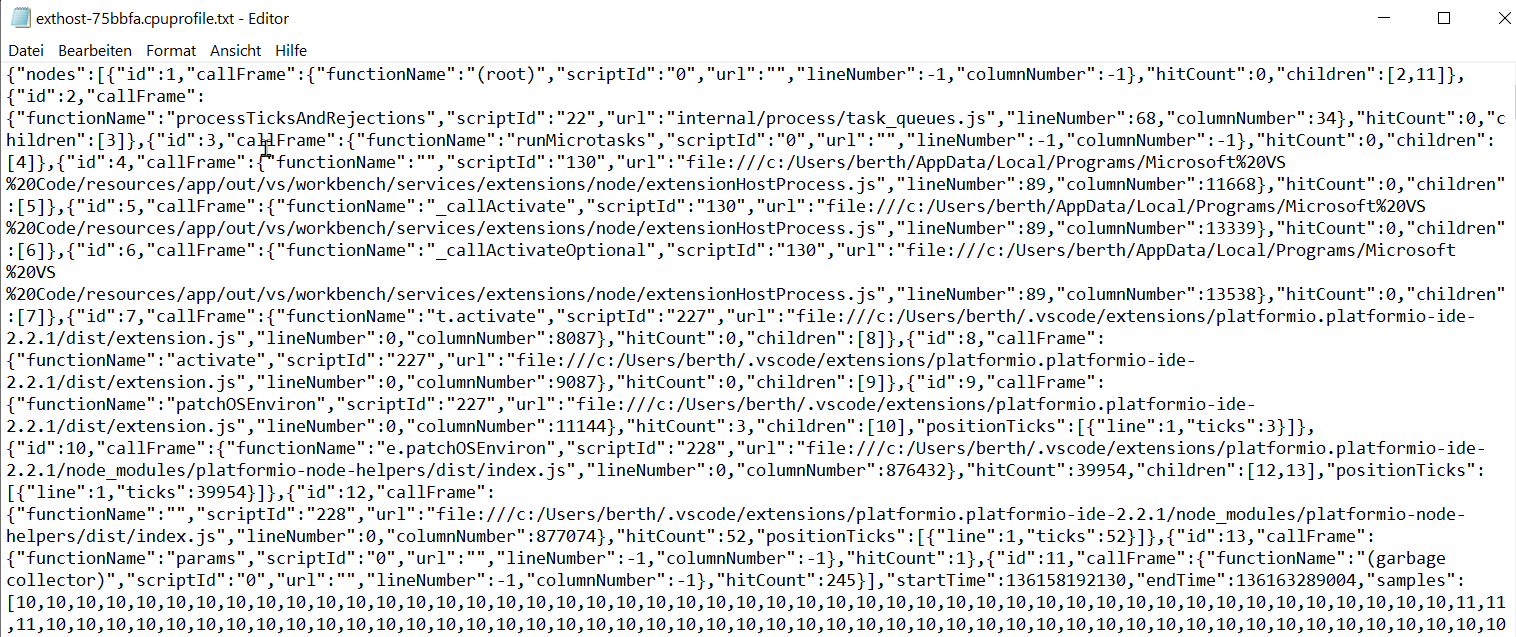 This error is very annoying, since there is no reasonable error message for the end user. I would appreciate any help.
Thanks a lot!