I seem to have trouble uploading any kind of code to my BPI Leaf S3. I've attempted to upload using:
Different pieces of code, including a simple "Hello World" program

Different USB to USB C cables

Different USB ports
Regardless, the same error shown below is produced:


This is my current platformio.ini setup: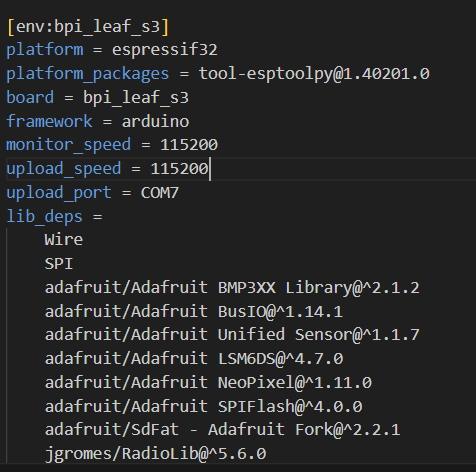 I'm really not sure what else to try. Any advice or ideas on what might be cauing this error would be appreciated.