After a long try about five hours, I slove the problem, but I can not figure out the reason.
Last week I upate the pio the the newest version, then I download my program to the stm32L476RG, it seems can not run, then I find the ldscript.ld file is updated as blew.


then I compare it to the old version then I change it like this then download my program can run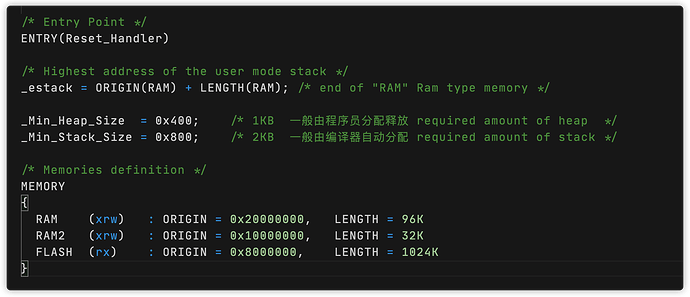 This is the result, after this I use another board Nucleo-F103RB without change the ldscript.ld file and
download the minimal example program ,it runs normally. So the conclusion seems not the error from ldscipt.ld.
However, I did really slove the problem that my program not run with L476RG, Could you help me?